The Woman Formerly Known As Beautiful Blog is a ribald place to talk about Sex, Beauty, Body Image, Dating, Parenting, Spiritual Recovery & the Menopausal Vagina. It's a place we keep it real to avoid becoming punk ass little bitches. Shannon's latest articles are below! Her BOOKS are here!

P.S. — in 2018 Shannon's writing a screenplay for Warner Brothers and has a script in production! This sounds sexier than it feels — but means posting here is sporadic. Share your favorite articles to keep a light on in the store. And thank you! xxS
Brands I Like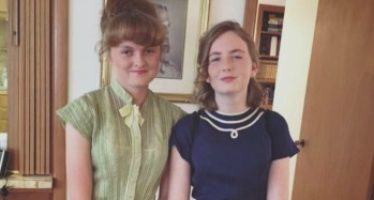 "I always thought if I could just get a screenplay I'd written into production I'd feel happier, more fulfilled, more confident and like I could finally let go of the need to impress people.
Well, a screenplay of mine is in production. Yet I still feel anxious, self-doubting and the need for approval from my family, friends and barrista …" Read more to learn a quick fix 
When we're in "LOVE" with someone who consistently breaks our hearts … … and we stop to think about what
Excerpt: "Hence, if you worry about dying alone in a gutter to be slung in a potter's grave — then 'The Universe' will respond in kind, and you will indeed be buried next to lepers and Charlie Sheen. But, if you believe you're already married to the Love Of Your Life and you'll be buried together in nirvanic bliss when you're both 100, 'The Universe' will respond to these 'Thought Vibrations' by eventually providing what you desire." Keep Reading
When we're in "LOVE" with someone who consistently breaks our hearts … … and we stop to think about what
"Ladies, I recently read Amy Schumer's hilarious memoir, The Girl With the Lower Back Tattoo, which made me realize that when it comes to bad relationships we can't just blame our childhoods. There are also hidden Cultural Beliefs that mess up our ability to find Real Love. So here's a little sex rehab for you!" Keep Reading!
Love & Sex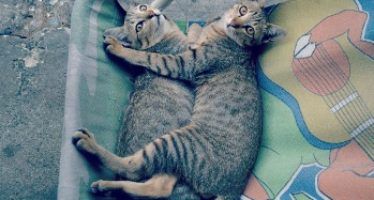 Excerpt: "Tactile sensitivity plays a very important role in interpersonal communication, sexuality, and helps create bonds between people. We already know how important and vital sexual intimacy is to relationships. But we underestimate how much touching we need to survive; both within relationships and as independent individuals." Keep reading …
Family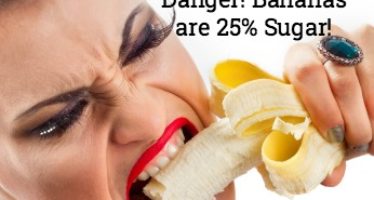 Excerpt: "You can feel nervous about being vegan. It means you smell bad and have too much hair in the wrong places and not enough hair in the right places and you absolutely could not fight for you life in a dark alley against a masked villain manically cackling like Mel Gibson after one too many gimlets at Moonshadows because you have absolutely no fucking muscle tone."
Kids and Parents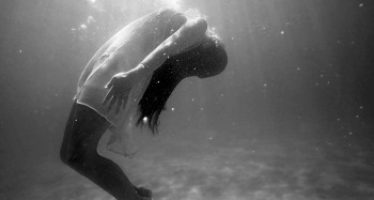 Excerpt: "Everyone has some degree of mental illness and addiction. Maybe you're addicted to fairly benign things, like chocolate or coffee. Maybe your mental illness manifests in OCD hand washing or hair braiding when you're nervous. Weird neurons that trigger, despite your intellectual observation. For others though, the situation is more dire. Meth. Heroin. Voices in their head. It's easy to judge people on the extreme end of the spectrum. To feel smugly superior. But then one of these desperate cases turns out to be our parent, or our sibling, a friend, or worst of all, our child. Where does that leave us?
Uncategorized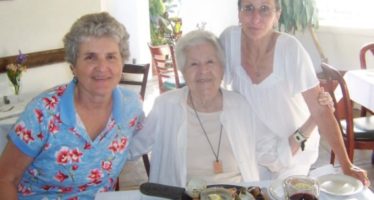 Excerpt: I have two daughters. My younger daughter is Lesbian. As with most parents, I found this extremely difficult to accept. Denial was my middle name. I understand people who are homophobic because I was there – I was wrong. When homosexuality presents itself into your home, especially into your heart, it takes on a whole new meaning. About three years ago my daughter told me, 'Mom, I'm gay.' Keep Reading:
Excerpt: "Hence, if you worry about dying alone in a gutter to be slung in a potter's grave — then 'The Universe' will respond in kind, and you will indeed be buried next to lepers and Charlie Sheen. But, if you believe you're already married to the Love Of Your Life and you'll be buried together in nirvanic bliss when you're both 100, 'The Universe' will respond to these 'Thought Vibrations' by eventually providing what you desire." Keep Reading
Excerpt: "How Do You Know if You're Staying in a Toxic Relationship Because You're Afraid to Be Happy? Answer these questions: 1. When something good happens, do you downplay it because you worry the universe will take it away, or balance it out with something painful?" Read More.
Body & Soul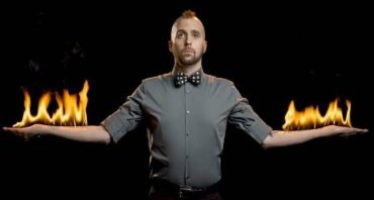 "If you're anxious, depressed, have a Monkey Mind, worry you're not using the Law of Attraction correctly and are sending the Wrong Fucking Energy out into The Universe so you'll only attract Troglodytes and Bell's Palsy — this post is for you …" Read On
Beauty, Buy & Bites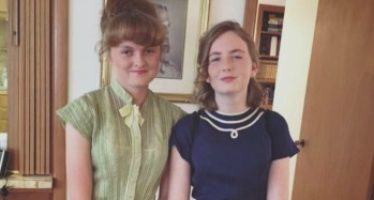 "I always thought if I could just get a screenplay I'd written into production I'd feel happier, more fulfilled, more confident and like I could finally let go of the need to impress people.
Well, a screenplay of mine is in production. Yet I still feel anxious, self-doubting and the need for approval from my family, friends and barrista …" Read more to learn a quick fix 
Beauty, Buy & Bites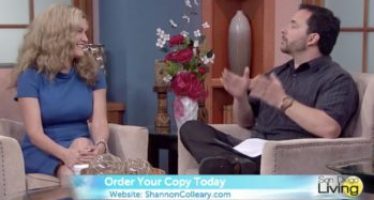 When you first meet publicist Steve Allen you think, "Either this guy is high or he really really loves what he's doing!" Because he's bubbly. And excited. And creative. And a bit crunchy-granola, woo woo. His company's motto is "PR with a conscience" and his goodbye is "keeping on having a fantastic day!" But make no mistake, he and his team kick ass and take names. Since hiring Steve in support of my book, "She Dated the Asshats, But Married the Good Guy" I've been lambasted with media spots. I almost can't keep up …
Brands I Like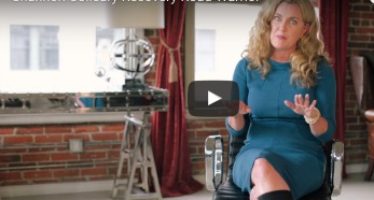 "Hello Ninjas — I'm typing this while wearing nothing but stilettos and a smile … okay, I'm in my pajamas wearing reading glasses with oatmeal stains on my shirt. But I do have a cat 'o nine tails whip an arm's length away in case Keri Russell shows up with a 9mm, offs me and tries to pack me into a suitcase … okay, I have The Americans on in the background and have Cheetos an arm's length away. They could kill Keri Russell if she ate too many of them over the course of about fifty years. So …" Keep Reading
Cabo San Lucas, Mexico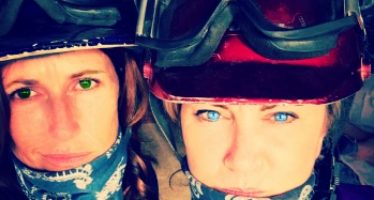 Excerpt: "Be warned. These "5 Things to Do in Cabo" might render you a pariah to the indigenous folk, your family and all who know you. #1 Ignore the "Danger Don't Swim" Signs at the Resort and Dive Into the Ocean" Read More:
Travel/Aid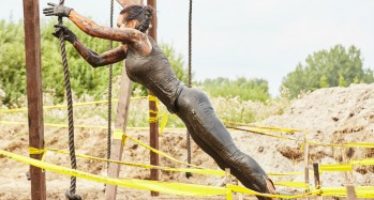 Excerpt: "I like to brag. And every now and them I'm a cowgirl who's all hat and no cattle. But I did something I didn't think I could do in this video. See if you can do it with me!"
Travel/Aid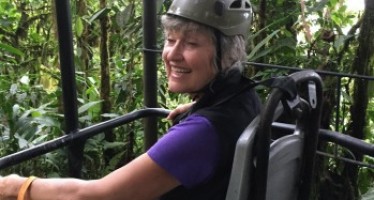 Excerpt: "Whenever I stepped onto foreign soil I became the new, more beautiful, exciting me: worldly, intriguing, champagne imbibing, mysterious with an intellectual bent (spy novel notwithstanding)." Read more!
Women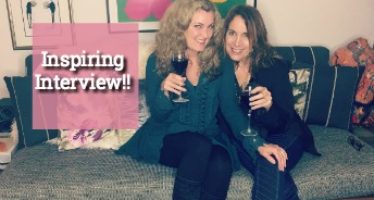 Hello Beauties — I've shot and edited my first interview with dear friend Jeannine Chanin Penn, who has decided her 50s are the perfect time to pursue a long-denied passion for art. You'll see 20+ pieces of Jeannine's incredible Legacy Series in this video …
Women's Safety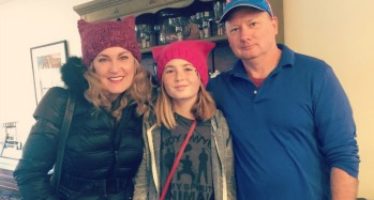 Excerpt: "If you're taking your children to WomensMarchLA write your name and telephone number in Sharpie on your child's arm so if anything happens someone will know how to contact you and reunite you with your child. Sharpie ink is a nuisance, but will wash off eventually and is well-worth the trouble of having access to your child in an emergency." Read More
Women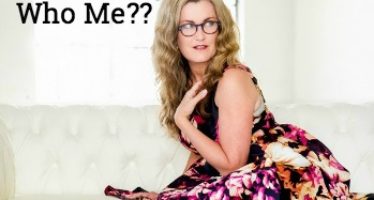 Excerpt: "Clare has a crush on your older brother Dane," I tell Gerald, a sixth-grader in my middle-school carpool. "Oh my God, mom!" my seventh-grader Bridget shrieks, "Why would you say that?! Clare's going to kill you!" Why would I say that? Keep Reading.
Hollywood True Tales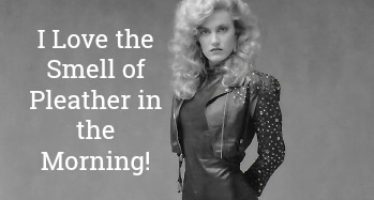 Shannon Colleary, wearing little more than a Bob Mackie rhinestone g-string and tiara, gives us a behind-the-scenes look at what it meant to be a struggling actress stage left while Madonna was still vogueing and Sinead O' Connor hadn't yet lit the Pope on fire. "Great story. And I too would have been drawn to the somewhat nerdy Jewish guy from acting class who turned out could really dance — rather than the smoldering Raoul who probably had a gold chain around his neck. Awesome." — Jamie@SouthMaineMuse
Hollywood Update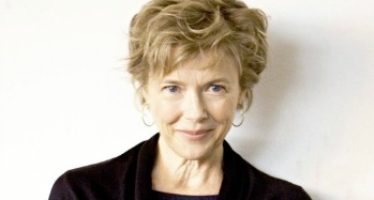 As I watched Bening portray Dorothea Fields in "20th Century Women," (which should finally be her Oscar-winning role) a fresh, radical idea came to me …
Hollywood Update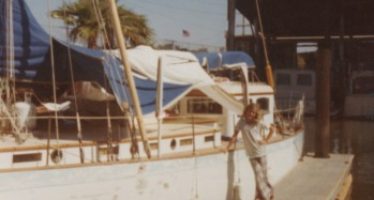 "I always thought I should be a spy. I'd have supreme efficiency in handling numerous vehicles, and would possess a Brazilian passport with a Portuguese name: 'Gilberta de Piento.' I felt qualified because my parents divorced when I was three and I orbited two homes as disparate as Jupiter and Mars. My mom remarried a police officer who had two sons that were three and six years older than me and we lived on a 69-foot sailboat in a white-trash, run-down harbor in Antioch, California, where Jaycee Dugard was kidnapped and kept as a sex slave for 18 years." Keep Reading …