PRAISE FOR THE BOOK: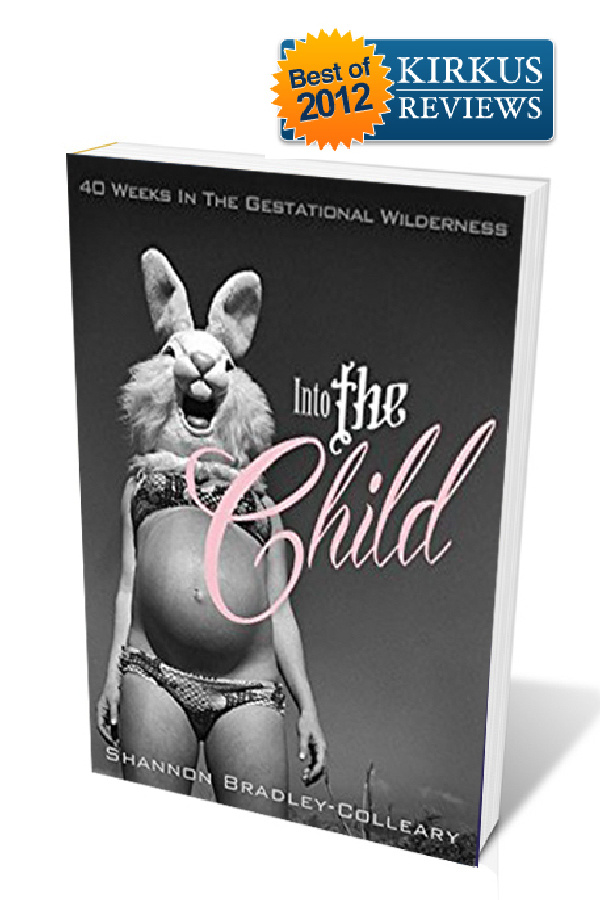 "Debut author Colleary chronicles 40 weeks of pregnancy in this irreverent account. Sometimes sweet, sometimes sassy, screenwriter and blogger Colleary tells all with witty sarcasm and edgy, laugh-out-loud humor. She begins with conception and the results of a home pregnancy test before careening through laments of sleepless nights, mood swings, weight gain and nausea with snappy (…) remarks most pregnant women think but few express.
"Colleary's (pregnancy memoir) is a fun, literary romp for any woman who has experienced 'The First Trimester Through Hell' and lived to read the tale. Each chapter notes the gestation time in weeks and days, recounted in diary style, and draws readers into one delicious admission after another.
"She regales with funny tales of an overbearing lactation nurse screeching about the importance of Colostrum and a would-be caregiver whose secret life, the author fears, will eventually be revealed on a daytime talk show. Colleary's humor and warmth flow seamlessly from conception to birth in this well-written, snappy read. A hysterical account of pregnancy that will resonate with readers who've been through it before." ~~ Kirkus Review 
"I saw my own parenting experiences in this book and it both horrified and comforted me." ~~ Jenny Lawson/The Bloggess author of Let's Pretend It Never Happened
"Shannon Colleary is not just a witty, insightful and engaging writer – she has her twitchy finger on the pulse of an engorged vein that many bloggers don't dare mine the truth."~~ Mike Werb, screenwriter of Face/Off