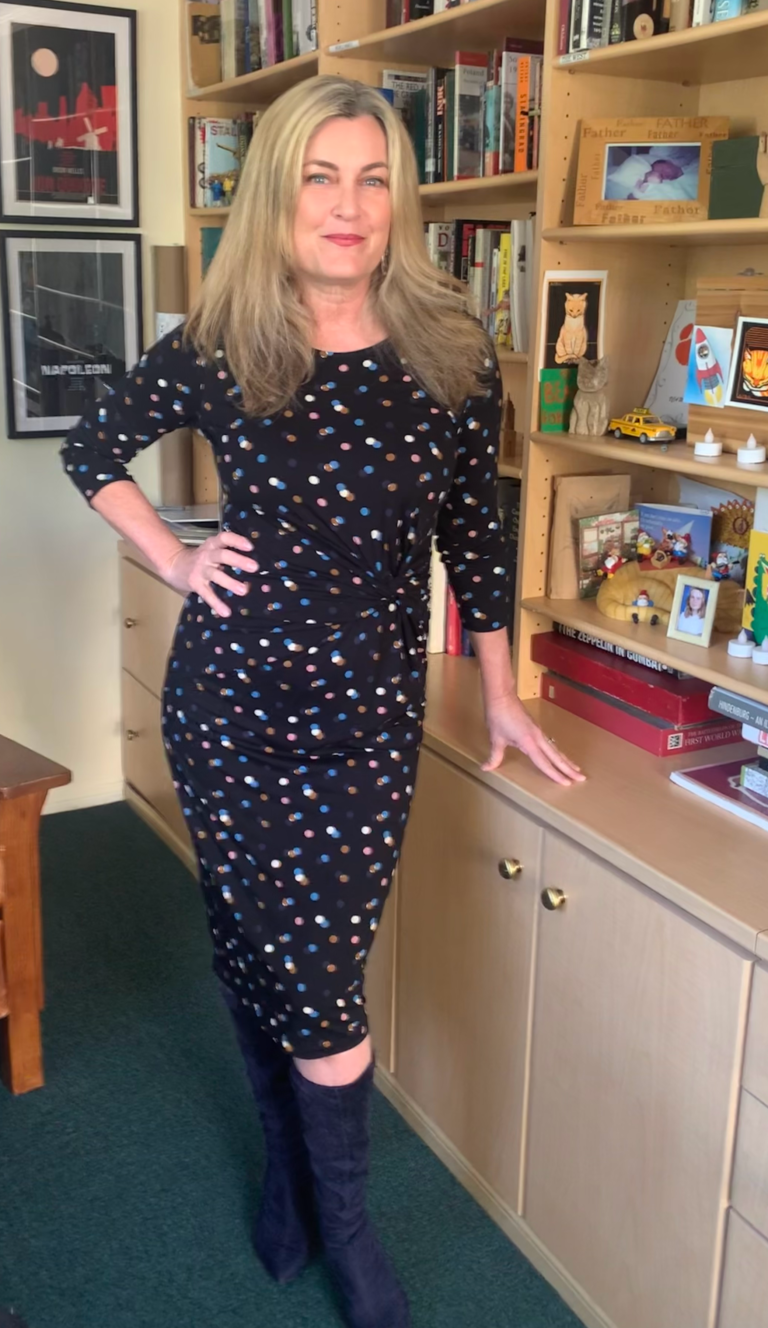 Hello, my name is Inigo Montoya. You killed my father. Prepare to die …  or perhaps you've found yourself on the website of Shannon Bradley-Colleary. Which is me, Shannon. 
This website began as a personal blog, inexplicably named The Woman Formerly Known As Beautiful (here is the explication) which is an annoyingly long url but I'm stuck with it. 
Now back to the third-person.
Shannon Bradley-Colleary is a writer of films, books, the blog and several teenaged/young adult journals detailing all the fear and loathing from that incendiary time of life. 
Those latter tomes will never see the light of day unless Shannon's parents make any further grievous errors. Then all bets are off!
Don't Sweat the Small Stuff: The Kristine Carlson Story aired on The Lifetime TV Channel in 2021. You can stream it here. It stars Heather Locklear in her comeback performance after a four year hiatus. Rounding out the cast are Jason MacDonald (Vampire Diaries), Natasha Bure (Fuller House), Emily Rose (NCIS ) and Ella Dorsch.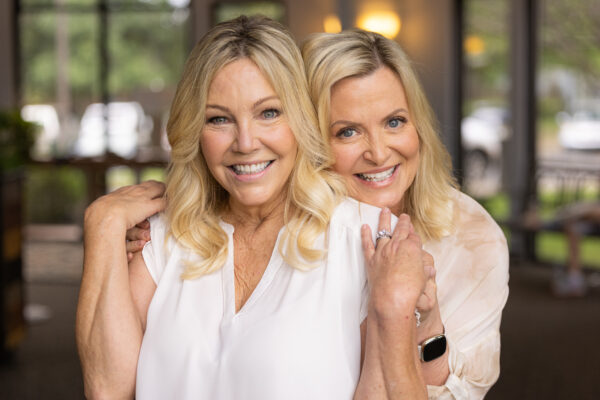 To The Stars premiered in the U.S. dramatic narrative film section at the Sundance Film Festival 2019 and was released by Samuel Goldwyn in that godforsaken year 2020. (You can buy or rent it here.)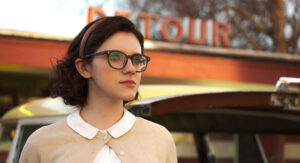 It stars Kara Hayward (Moonrise Kingdom), Liana Liberato (If I Stay), Madisen Beaty (Once Upon a Time in Hollywood), Lucas Jade Zumann (Anne with an E), Tony Hale (VEEP), Malin Ackerman (Billions), Jordana Spiro (Ozark) and Shea Whigham (Mission Impossible 7 & 8). It's directed by Martha Stephens and produced by Kristin Mann and Laura D. Smith. The New York Times called it "Enlivening." The Guardian called it "Charming." Entertainment Weekly called it "Lovely."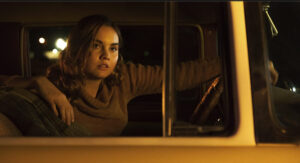 How do you know whether this blog is a good read for you?
Do you fantasize you're a hot-blooded Flamenco dancer partnered by Chris Hemsworth whom — after an international dance competition in Firenze, Italia — drinks vodka out of your belly button?
Were you accused by your then 4-year old of "Cutting the Fun!"?
Do you wish you knew how all of the celebrities over 50 look so good? Are they moisturizing with yak semen?
Could you solve Poverty if you spent less time wondering how to stop your thighs from rubbing together? Do you want to hear the stories of and see the fine art nudes of women struggling with weight, age and illness? (You will be shocked by the beauty of it all.) Are you wondering how to get through breast cancer treatment? It's here, Shannon's fresh from the battle.
While you patiently waited for your boyfriend to come out of his Cave, did you not realize the Cave was another woman's vagina? If so, I've got the 10 Signs You're Dating an Asshat (and how to quit him).
Have you ever wondered if Gwyneth Paltrow stole your life? What it was like 10 steps from stardom (for the boy were dating)? What it's really like to be a screenwriter? (Lots of time in pajamas. Vodka. Chocolate.)
Would you like to equip your daughters or granddaughters with vital information they can use to stay safe and not become a member of "Me Too?"
If you answered yes to any of these questions, you're in the right place.
Sign-Up for Shannon's Occasional Newsletter Here! 
The personal blog of Shannon Bradley-Colleary is so cool it's been syndicated in "O" The Oprah Magazine, The Huffington Post, Medium, Buzzfeed, Purple Clover, London's Daily MailOnline, SheKnows, Self, Your Tango y mas.
Her work has been featured on The Today Show, NPR, CNN and HuffPo Live, Publisher's Weekly and Deadline to name just a few.