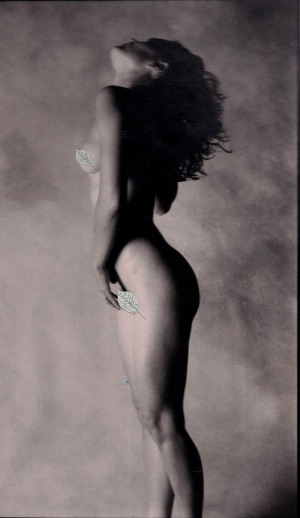 Okay, just stop judging your body.
Have you stopped? Good. Now, how does your body feel?
Mine feels pleasantly tired after working out hard in Pop Physique.
My hands are a little sticky and sweaty on the keyboard.
My tummy is full to the point of perfection with steel-cut oatmeal, dried cranberries, slivered almonds and cafe latte with brown sugar.
I'm stretching now, my tight shoulder releasing, the small of my back in my hands as I knead.
What I'm noticing. My body likes the attention.
In fact, my body is thrilled I've finally stepped out of my head and said hello.
She would like me to do this regularly. These are things my body likes:
To walk in nature.
To swim in the ocean.
To stretch in the morning.
To eat really good, healthy food.
To drink red wine.
To sniff my daughters' soft, round, sun-kissed cheeks.
To kiss my husband in the shower.
To get a massage.
To get her nails and toenails done.
To look at the sky through the branches and leaves of a tree.
To laugh really hard.
To sleep.
In her PsychCentral blog post titled, Body Image Booster: Focus On Feelings, Margarita Tartakovsky, MS says that by focusing on how we want our bodies to feel, rather than looking in the mirror at our image, we can begin to heal from body image issues.
Tartakovsky wants her body to feel, "Invigorated, bursting with brisk energy, joyful and alive."
I actually want to steal her adjectives. Here are a few of the ways I'd like my body to feel:
Relaxed
Integrated with my mind
Sensual
Loved
Tingling with happy anticipation
Embraced
Try writing down the adjectives you'd like your body to feel. You can do it here in comments, then figure out what you can do to make it feel that way.
Happy Tuesday, you glorious men and women. Love your bodies right now, just as they are. Because, why not? It feels good. Mwah!
Oh, and just for fun, here's a video of people kissing after meeting for the first time. Sweet, sexy film.