I have a co-worker who occasionally tells me I need to lose weight.
Sometimes he tells me I need to lose three pounds; sometimes it's five pounds.
Every once in a while he ratchets it up to ten, even though I've been roughly the same size for about five years, an 8/10.
This is a recent photo of me with my mom …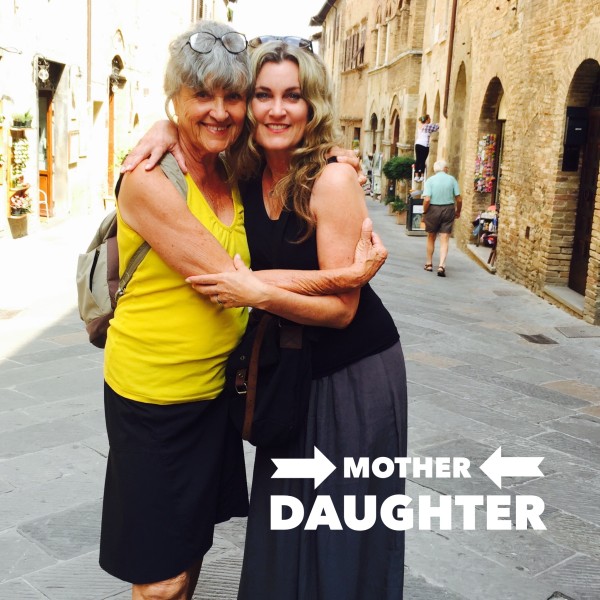 The fact I feel compelled to post a photo is indicative of my need for approval. My need to have you say, "You don't look fat, Shannon. You look great!"
I think what bothers me the most about the situation isn't what my co-worker says, but my response to what he says. I do one of two things.
I either become coquettish and attempt to display my body to him in flattering ways to get his approval.
Or I abandon my body completely, as if it were a one-legged stepchild, by saying, "You're right. I do need to lose 3, 5, 10 pounds. I'll do it soon."
"When?" he'll ask.
"Soon," I'll say.
Then he usually presses me to pick a time frame.
Or a special event as my goal. And I will arbitrarily pick something. By my next birthday. Before I participate in a ballroom dance competition. By Christmas.
After I've assuaged him with an end game, I'll try to shift him back to a work topic so we can move on from the conversation.
But I'll get stuck, in my head, on the conversation long after it's ended. I'll ruminate on how I really should start tracking my food consumption on Fitness Pal again.
That I really would like to get down to 135 lbs.
That I don't, in fact, look good right now and should feel a general sense of self-loathing in order to force myself to lose those last few pounds so I can finally be perfect.
And if I'm perfect, then I'll be happy.
I should mention here that I love my co-worker. He's one of my favorite people and worth the annoyance.
When he tells me I need to lose weight he's not trying to be hurtful or mean. He genuinely thinks he's helping me with Tough Love.
He wouldn't say this to someone he didn't really care about.
Intellectually, I remind myself to consider the source. I know he's just as strict with himself about weight and that his highest value is THINNESS. FAT is the enemy.
No matter how my intellect intervenes, I do internalize the message that my fat is bad, which messes with my emotional well-being.
I want to change the way I respond to the situation when it arises.
Instead of nodding and humoring him by promising to do as he suggests at some future date, I want to set a firm boundary by saying:
"No. I don't need to lose weight. In fact, I don't want to lose weight. Because I think I look great and I love my body just as it is."
And finally, "My body is no longer allowed as a topic of conversation." Period. The end.
It's true that on most days I don't always love my body.
I'd like my tummy to be smaller, I'd like my sun damage to vanish and my neck to be smooth and sag-free again.
But I really want to love my body just as it is. I don't want to abandon it the instant someone insults it.
I want to treat it as if it were a child I need to nurture, protect, advocate for and love unconditionally.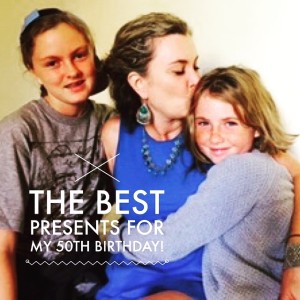 After all, my body is my vessel on my journey through life.
It isn't perfect, but it is beautiful by virtue of all that it can do.
Which is walk, dance, swim, eat, play, kiss my daughters and hold my husband in ways that make him so happy.
So today I will say to my body like a prayer, like a mantra, "I love you. I love you. I love you." And "Thank you so much."
How do you protect your body image?