If you've been anywhere around this site or my social media networks you are probably incredibly sick of seeing my 1950s pin-ups.
I'm posting them everywhere because I love them.
These photos are a reminder to stop the negative body talk and really enjoy the way I look. They've been Stage One of my latest efforts at Loving My Body Now.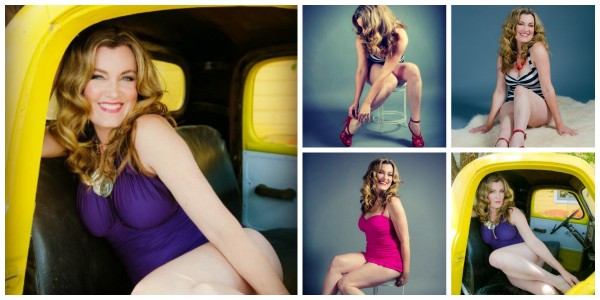 Now, on to Stage Two:
I realized looking good isn't enough. Feeling good has to come into play as well and is, in fact, far more important.
I decided it was time to deal with my relationship to food and alcohol. This is how I eat:
Mindlessly shoveling spoonfuls of breakfast into my mouth as I sit in front of the computer watching funny cat videos instead of writing.
Mindlessly cramming lunch into my mouth as I sit in front of the computer watching funny dog videos instead of writing.
Mindlessly forking dinner into my mouth as I talking with friends and family about the funny cat and dog videos at the dinner table.
Mindlessly devouring popcorn or ice cream in front of Dancing With The Stars at night.
This is how I drink alcohol.
Mindlessly at 5 p.m. in front of my computer, as a reward for all the work I've done, watching funny cat and dog videos instead of writing. (And I do check the time).
Mindlessly, while talking with friends and family at the dinner table, not keeping track of how many times I refill my Cougar Town wine glass.
Mindlessly clutching a glass in front of the TV, watching Game of Thrones while eating a slab of dark chocolate.
And if we don't have any of that, then out of the chocolate chips bag meant for when I bake cookies. (Which I never do, because I've eaten all of the chocolate chips).
I often go to bed feeling too-full and too-soggy.
I talk to my friends about it and they all say they've felt the same way before. They all had their own ways of getting over it.
One of them used a food kit delivery service most of the week so they knew they were going to be eating healthy for the day.
Another friend said she was going exercising with her sporty friend, so she knew she was working off the food she'd eaten during the day.
I listened to all of these, but didn't change anything and just kept feeling too-soggy.
I think we can all agree that this isn't very sexy. And according to my new Body-Food Relationship Coach, Anita Avalos, how we eat is how we make love.
She asks:
"Do you want to be the kind of lover who rushes to get the deed over with?

"Do you want to be out of your body, thinking about your bills or obsessing with what you think is 'wrong' with your body the whole time?

"Do you want to partake in the kind of lovemaking that leaves you feeling empty inside, that never satisfies you in the way your would like? Do you want your lovemaking to be pleasureless, lacking real connection, leaving you unsatisfied?
OR …

"Do you want to be the kind of lover who takes their time to enjoy the experience fully, unafraid to ask for the things you want?

"Do you want to feel so embodied, so fully engaged with your senses, that you get the full experience…you are there, in the moment, engaged and turned on…so much so that you don't have time or energy to be worried about your perceived 'body flaws'?

"Do you want to feel deep pleasure, true connection, and a sense of satisfaction?

"Do you want to be the kind of lover that is such a turn-on simply because she knows how to enjoy herself, honor herself, and is lit up from the inside out?
I'm going to go with Curtain #2!
And this is why I'm taking Anita's 21-Day Sensual Reset™: Eat like a Queen: How to Eat for Nourishment and Pleasure. Because, I don't want to be a lousy lover!
Oh, and I really want to transform my relationship with food. I'm sick of food being the enemy.
I suppose what I'm saying is that I want to see food as a lover I should linger over and enjoy so …
My healthy eating habits and body love for this week:
1. To eat using the 3 S's. My Senses.
SMELLING, looking at and tasting my food.
Eating SEATED.
Eating SLOWLY.
I always feel I have too much work to do to actually prepare a meal that isn't something I just grab out of the fridge.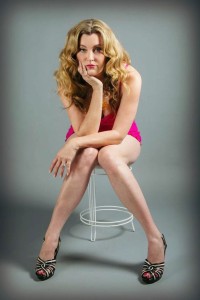 I never feel I have time to set the table, then sitting down to slowly and sensually enjoy my food.
2. I am to love the body part that I least like. And that would be my stomach.
As stomach's go, it's just fine. But it's my soft spot. I'm to be kind to my stomach this week.
I am to touch it and think of it in a loving manner.
Yes, you can just picture me fondling my tummy all week and think I need to get a life.
I will caress my tummy despite both our skepticism.
3. I'm to have only one glass of wine in the evening.
And I'm supposed to actually taste it, savor it and sip it slowly, rather than looking for a buzz to take the edge off of reality.
I'd love to know which body part you need to be kind to this week? (And not just your penis gentlemen). xo S