Dear Abby had her hands full with this query:
Dear Abby: I have been married to a wonderful man for 30 years. Our marriage may not be perfect, but it's quite good.

My dilemma is this: My husband keeps track of every time we have sex and has a personal goal of 100 times a year.

In 2013, he informed me that we'd had sex only 76 times, and that was not adequate for him. He was quite upset about it.

Do you think tracking your sex life is normal, and what do you think about a couple married for 30-plus years having sex 76 times in a year? Is that normal?

Also, keep in mind that he travels for business and is gone about 60 days a year.

Pressured

Dear Pressured: Your husband sounds like a college student who is striving to get 100 notches on his belt.

Rather than obsess about the number of times you have had sex, the quality of the experience should be more important.

Fifty GREAT times a year would be better than 100 so-so times, one would think. And no, I do not think your husband's preoccupation is "normal" — whatever normal is these days.
I immediately started counting how many times Henry and I have had sex in my head.
Okay 3 times a week times 52 weeks in a year times 16 years = 2,496 times we've had sex!
Except for when I was pregnant for a total of 18 months, which breaks down to 72 weeks at maybe 1 time every 2 weeks which means we only had sex 36 times during my pregnancies.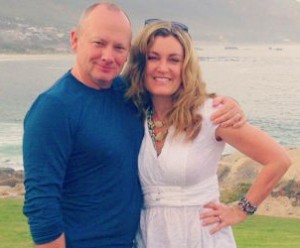 Then there was my whole irritable bowel phase, which lasted 10 years and Henry's Restless Leg Syndrome —
Oh, and all the times our daughters didn't sleep through the night and then the time when the cats were flatulent and, of course, the era where we both got very fat and then too skinny —
And then one of us had a bout of Halitosis, then …. calculating …. tabulating … formatting and collating … carry the nine, multiply this square root … I've got it!
Henry and I have had sex 25 times in the last 16 years!
Yes. Right. So, how much sex is normal and is anyone else counting?