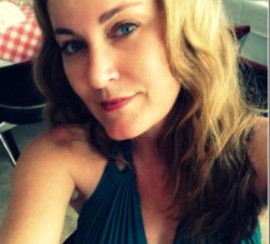 I'm not entirely sure how this happened, but it appears that in less than a month we'll be entering the year 2014, in which I will relentlessly chase down the age of … 49.
WHAT? 49. Forty-nine. Forty plus nine minus zero equals 49.
Guess what? I've never felt better, and, except for that one facial tic, I've also never felt more attractive.
In fact, I went outside this morning, set my timer at 10 minutes and started jumping rope with a jump rope recently purchased because I'm entering my 49th year (in case you missed that niggling obsession in the first paragraph).
I jumped quickly and steadily for 3 of those 10 minutes, but then had to rest my spleen. I'm going to work my way up to 10 minutes.
Because I've decided to age backwards. Like Benjamin Button.
I will be a peachy-faced infant when I die. There are many reasons I plan to age backwards. First and foremost, I think we can all agree, is my vanity. It makes me happy when gardeners still whistle at me. Sometimes I whistle back.
Secondly, I want to be around to walk my daughters down the aisle (Henry's not aware of this plan so keep it on the down low), to take care of infant grandchildren so their parents can sleep through the night, and to make my man eager to reach for me at night.
(Do you hear me Henry? Drop and give me fifty!)
Entering midlife has really brought home the fact that how I take care of myself now is going to have a huge impact on how I age in the future. So.
These are my 5 New Year's resolutions for 2014:
1. I will keep my weight in a healthy range.
I'm 5' 6" and 1/2″ (that extra half inch counts!) so, for me, the range I'm comfortable with is 135 to 145 lbs.
It might be different for you depending on many variables; bone size, muscle density et. al.
But I think we should cut ourselves some slack and allow for a ten-pound range to play inside to avoid body image issues.
2. I will do some form of exercise four times a week.
I was trying to do a very rigorous Pilates-style core-building exercise four days a week and realized it was simply too much for my body.
I gave myself a break and decided that twice a week should be my goal. That way I could avoid all-or-nothing-at-all thinking.
Then two or more days a week I add cardio by walking and/or masochistically jumping rope (which is great because it's cheap, you can do it anywhere for any amount of time).
Here's the thing about exercise. Any amount is great. If you only have 5 minutes a day to exercise, jump a rope. Or drop and do 20 push-ups. Even just taking time to stretch in the morning will positively impact your quality of life over the years.
3. I will predominantly ingest food and drink that are beneficial.
This one is my most challenging. I have an intense sugar addiction. Just writing the word "sugar" made my mouth water.
But I've been using a fitness app on my phone that helps me track calories in and out.
This alone has made me aware of how many calories IN SUGAR I'm eating daily. I was mortified. Seeing the numbers in black and white has helped me lower my sugar intake.
Having said that, let us not forget that wine, while having some sugars, also has wonderful anti-oxidants. Just saying.
4. I will practice and maintain a good attitude toward life.
Having a sense of humor and gratitude go a long way. Also, sometimes sitting in the audience of your own life is useful.
Step away from challenging people and situations until you are able to objectively observe what is happening, as if you were the audience, not the performer, in your life. This can take the emotional charge away and bring clarity and insight.
5. I will cut myself some slack.
I'm an ambitious perfectionist who is always mildly dissatisfied with her career. I always think I should be doing better, that I'm somehow underperforming and don't know all of the things I think I should know by now.
I find it much easier to encourage other people than to encourage myself.
There's an inner critic that's taken up residence in my prefrontal lobe. I've given up entirely trying to banish the bastard, but I try to recognize when he's talking to me so I can talk back and take away some of his power.
Bottom line, I want to learn to be nicer to myself.
There you have it. My top 5. Possible, maybe even probable.