Right after the fifth grade culmination ceremony yesterday, Clare's good friend Gabriella (a pseudonym) got her first period.
Sweet Jesus.
It felt to me like the beginning of the end, as this lovely child's body is now weaponized, a walking, breathing hot zone.
And I'm sure Clare's right behind her. She has her first smattering of pimples on her forehead.
When I saw them, I didn't know whether to laugh, cry or pop them. But I did feel my heart go tender as an uncooked filet mignon.
She is heading into that phase of physical development which is like the Middle Ages of civilization where everything feels mucky, dark, smelly and unattractive.
It's also the time when your hormones can fell you like a crossbow and self-consciousness can bludgeon you like a flanged mace.
I thought I'd break down at yesterday's culmination ceremony and mourn my daughter passing from her safe, sweet elementary school bubble into the unknown wilds of that medieval forest known as middle school.
But as I watched her walk up and accept her diploma and embrace her beloved teacher Miss Ellman I realized I'm ready for her to take the next step and, better yet, whether she knows it or not, so is she.
However, I'm hoping her first period won't descend for at least another year or two, but just to be safe I ordered the Dot Girl First Period Kit and a cooler of martinis for me.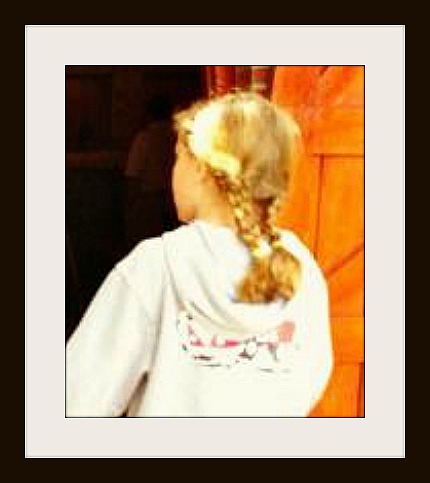 Parents — did you daughters change drastically after they started their period? Anything I should be expecting?