I know a humbling number of women living with breast cancer, including myself this year.

Some of these women are in remission from breast cancer, some are cured (but still nervous, like me), some are undergoing treatment, including chemotherapy and mastectomy, some are diagnosed terminal.
I'm drawn, again and again, to nude images of women with breast cancer. And stories of women wanting to still feel beautiful despite their cancer or realizing, thanks to cancer, that if they don't feel beautiful now, then when?
I think we have to accept how important it is for every woman to feel beautiful. It's not vainglorious. Beauty makes us feel powerful, alive, vibrant and confident. And there are a million different iterations of Beauty we're beginning to more fully embrace; including women of all sizes, shapes, ages, ethnicities and women who wear the battle scars of living.
When we feel beautiful we are beautiful.
An illness like breast cancer can strip us of feeling beautiful as quickly as it strips us of our hair, eyelashes, eyebrows and, sometimes, even our breasts. But it can also remind us that life is ephemeral, with no time for self-loathing.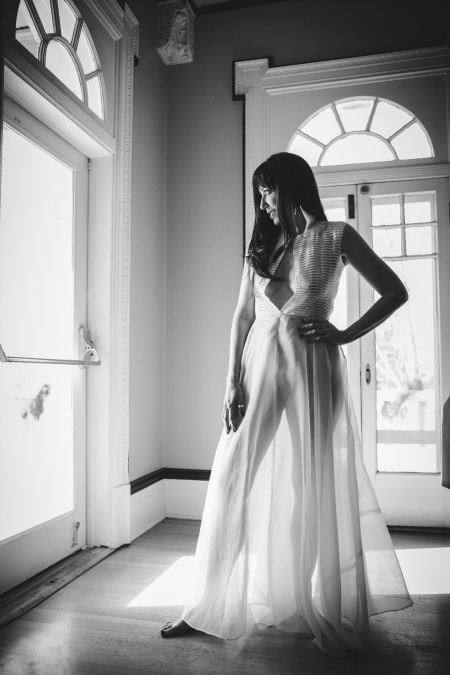 That's why I love sharing the stunning photographs and powerful story of Danielle Smit; a woman loving and nurturing herself through a stage-4 metastatic breast cancer diagnosis.
Body-centered coach Marlene Zaleznick and photographer Beth Sanders' worked with Danielle and are allowing me to use the gorgeous photographs that came from their work in my Love Your Body Now Project.
Here is my Q & A with Danielle:
Can you tell us what led you to see a doctor and what your initial diagnosis was?
I felt a small lump in my breast in February 2014, but I'd just taken a job and had no health insurance. I waited several months until I was able to afford (…) biopsies. When I finally saw my oncologist and all the results were in, I was told that I had Stage-4 metastatic breast cancer that was in my liver, lungs, sternum and both breasts.
I was told in April 2014 that I had two years to live.
Danielle told me that the first thing she had to deal with, after her diagnosis, was the anger she felt toward herself for waiting so long to see the doctor. She's had to forgive herself to take on the task of chasing life.
How did you handle the emotions this brought about? How did you stay positive?
It's (…) difficult to explain how a diagnosis like that sends your mind spinning. Emotions that come are fast and furious, especially when you have children (Danielle has an 18-year-old daughter). It's a very scary thing to start thinking about your child's life without you in it. It's (…) devastating.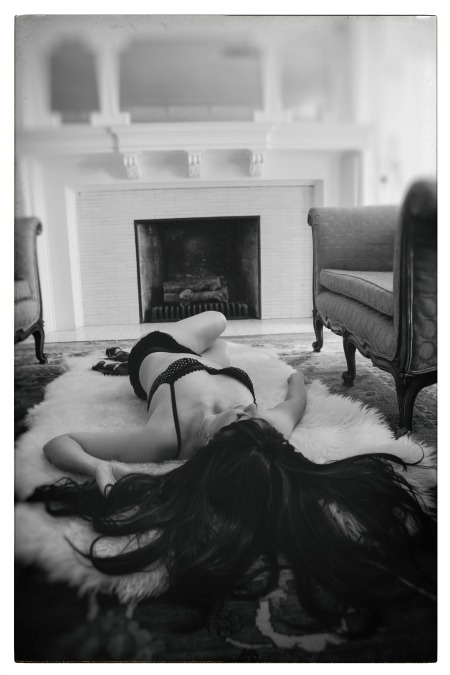 But I'd studied natural medicine throughout my life and also about how powerful the mind can be. I knew that it was going to be critical that I stay positive, because I truly believe that our attitude can have an effect on our bodies.
It was also really important for me to not speak words of cancer. I never say "I have cancer," because I don't want to own it.
Instead I say, "I received a cancer diagnosis." So you'll never hear me say "my breast cancer." And to this day, almost two years after my diagnosis, I still don't think of myself as someone who has "cancer."
I had to decide if I was not going to let that diagnosis and prognosis dictate how I moved forward. I decided that I wanted to live and was going to move forward with that intention, doing everything in my power to help heal myself.
What medical interventions do you take and what did they do to your body?
I started on The Gerson Therapy. I became a vegan and eliminated caffeine, sugar and alcohol from my diet (…) as well as other natural remedies.
Because the mass in my breast was so large and so painful by this point, and despite everything I knew about how toxic it is, I felt that chemotherapy was going to be my best option.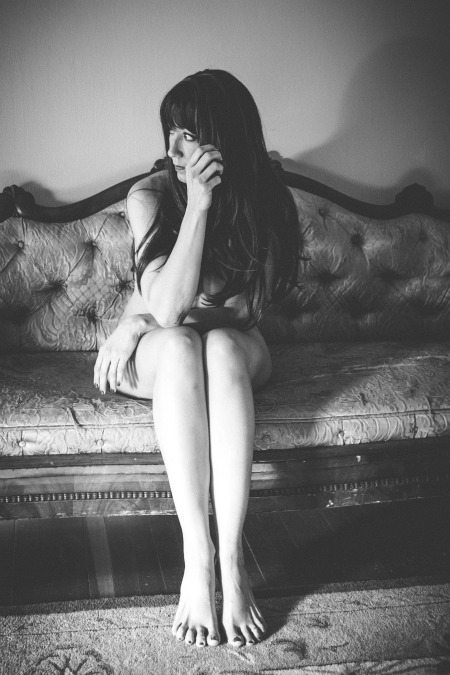 I decided that I would not see the chemicals going into my body as negative. I put a post-it note on my chemotherapy bag that said "elixir of life, love and healing."
Instead of seeing the chemotherapy as poison going into my body, I saw it as a substance that was healing my body.
How did you feel about your body post-chemotherapy?
The chemotherapy did indeed reduce the mass in my breast and when it did, it took a full breast size from me in one breast only, leaving me with a body I didn't recognize or feel comfortable in. I'm fortunate that I didn't have to have a mastectomy, but it's almost as if I did.
Gone are the days of tank tops and sundresses, not to mention part of my femininity.
I have really had to work at accepting my body the way that it is. And let's face it, as a single woman, I can't imagine a man would want to date a woman who has a metastatic disease. But I have thought about what it would be like to be intimate with a man with this body.
Tell us about why you buried your hair and what that symbolized to you?
When my hair started to fall out, I happened to be surrounded by my whole family. We braided my hair and then cut it off.
From early on in my diagnosis and treatment, I had come to the conclusion that there was a lesson for me in this experience.
Between Louise Hay and Anita Moorjani, I'm convinced that the lesson I needed to learn was to love myself.
Like most women, I gave and gave of myself, but when it came to ME, I always put myself and my needs last. So I planned a ceremony to release my past and all the negative ways I had treated myself.
I wrote down all that I wanted to release … my self-loathing and negative self talk, my inability to be nurturing toward myself.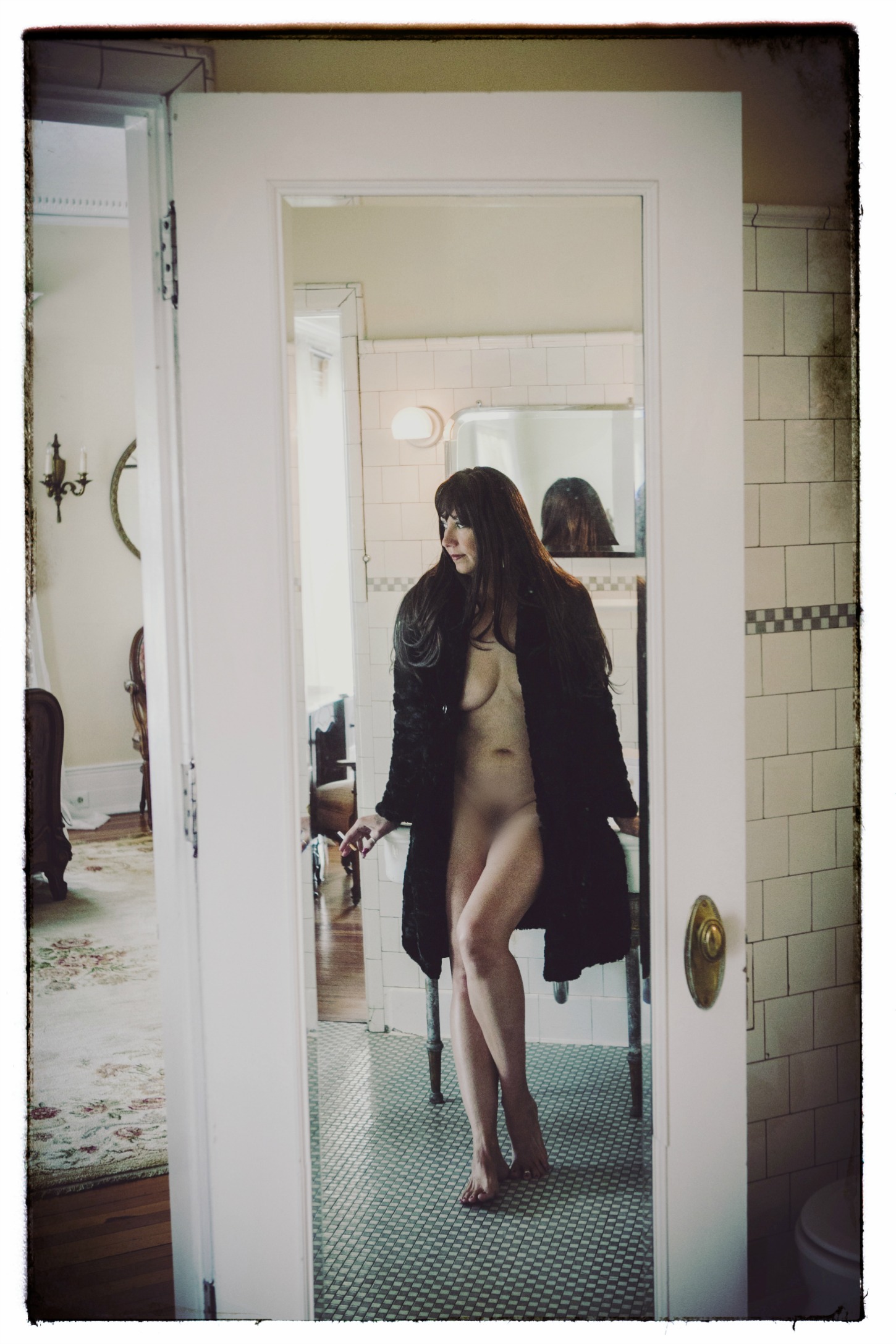 I let go of putting myself last, of hurtful thoughts and words about myself and my appearance. I let go of disease in my body. I wouldn't hold it or own it as "my breast cancer."
Once I had my list, I folded it and put it in a box with my hair and then I buried it in a ceremony to celebrate ME – what I wanted to let go and what I intended to create.
When I really understood that I had not been loving toward myself, and that there was a lesson for me to recognize myself as worthy, I knew that I needed to do something to help make a difference in this world.
One Positive Aspect of Danielle's Diagnosis was that it Became a Catalyst for Her to Start Her Own Non-Profit Organization
I want to inspire young people to love themselves and to know that they have value and worth. So I founded Earth Tribe Ranch, a sustainable living community for homeless young adults between the ages of 18 and 24 where they come together with animals in need to heal, learn and thrive.
We spent months talking with local agencies about a location and now we're seeking monetary support. While we have the support of all the local people and agencies, we're still seeking capital funding.
What made you feel like you wanted to have photographs taken of you both clothed and unclothed?
I'd known about the incredible work Marlene Zaleznick and Beth Sanders are doing to help women love themselves and their bodies. I saw some of Beth's photos and knew that I might be able to get some healing from allowing myself to be vulnerable in front of the camera. I think it's just the idea of being seen by someone else that sees you as beautiful, no matter what, that is healing.
When Beth offered to shoot me without a fee, I felt that I needed to do this for my own benefit and to maybe be able to view myself in a different way.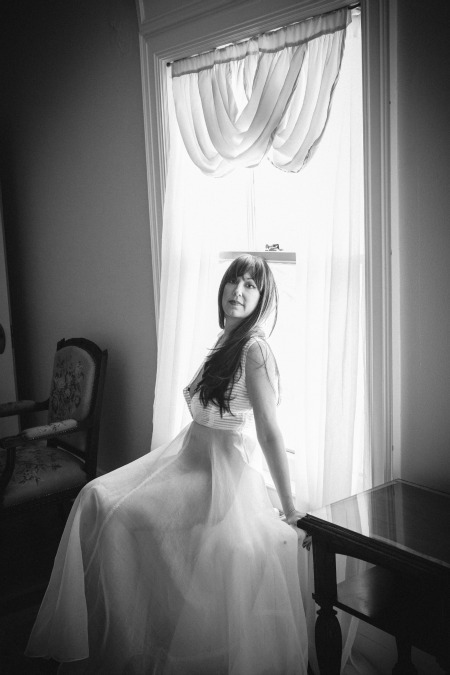 What was it like during the photographic session for you? What feelings, if any, came up?
It could be unsettling taking your clothes off in front of anyone, but I felt very safe and comfortable with Beth. I think the number one thing I felt was the concern about exposing a part of myself that makes me feel the most vulnerable.
How has having the session and looking at the photos affected the way you feel about your body?
I'm thrilled I did it. Because it's part of why I started the non-profit. I want to teach young girls to love themselves. Start now, don't wait until you're forty-seven. Don't let it be a diagnosis that forces you to love yourself.
Where Danielle is today:
4-months after her diagnosis, Danielle went into remission. Pet-scans showed nothing in her liver, but cancer was showing up in her sternum and lungs. Now doctors are simply monitoring her cancer.
If Danielle is ever at a point when blood cell numbers become a concern, they will discuss what to do next. Cancer drugs are meant to keep the cancer in check. Danielle is taking it one day at a time. She says, "I believe everything is possible."
If you find Danielle's breast cancer story meaningful please do pass it along by sharing below. Thank you!!