Are You Afraid Your Body Isn't Beautiful After an Accident or Surgery? (Body Image Issues)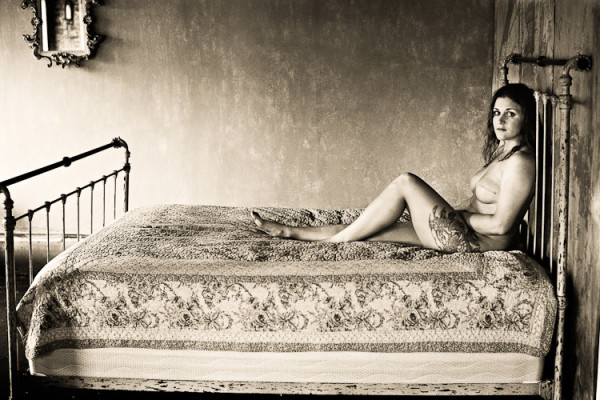 Today I received a comment that made my heart ache. Melanie read Ruby's story in our Love Your Body Now series and wrote this:
"Ruby is everything that I'm not, brave. 3 years ago this July, I was walking with my at the time 16-year-old son.

"A woman was not paying attention to the road and literally went off it and ran me over. I nearly died. My core was crushed.

"By some miracle, I survived the accident after a year of intensive therapy. But my new body is something that has me so mentally debilitated that sometimes I crawl into a ball on the bathroom floor crying for what I didn't appreciate before the accident.

"A less than perfect body, but still pretty.

"Now, I have a permanent lump on the thigh that took the brunt of the hit and scars from the surgery.

"All my life I have struggled with self-esteem issues. So, I totally appreciate this project."

People often times say I am pretty, but I only see the scars and my mind has twisted my vision to see nothing but ugly.

I'm really moved by what you are doing here. Thank you.
I wrote replied:
"Dear Melanie – thank you so much for your comment. I'm going to email you a series of photographs taken of women with scars.

"The photos are beautiful, and a testament to the strength it took for these women to survive and keep living.

"I'm so sorry for the trauma your beautiful body has endured. But it was strong enough to survive so you can continue to be a mom, which is the most gorgeous thing any of us can do. xo S"
Readers – I want to leave you all with a link to The Scar Project, which offer a series of photographs taken by fashion photographer David Jay, of young women post-mastectomy.
The project's mission is three-fold:
"To raise public consciousness of early-onset breast cancer, raise funds for breast cancer research/outreach programs and help young survivors see their scars, faces, figures and experiences through a new, honest and ultimately empowering lens which bears witness to the scars left on breast cancer survivors."
The photos extend beyond helping breast cancer survivors, to helping all women with body image issues. They remind me, yet again, there are many forms that Beauty takes.