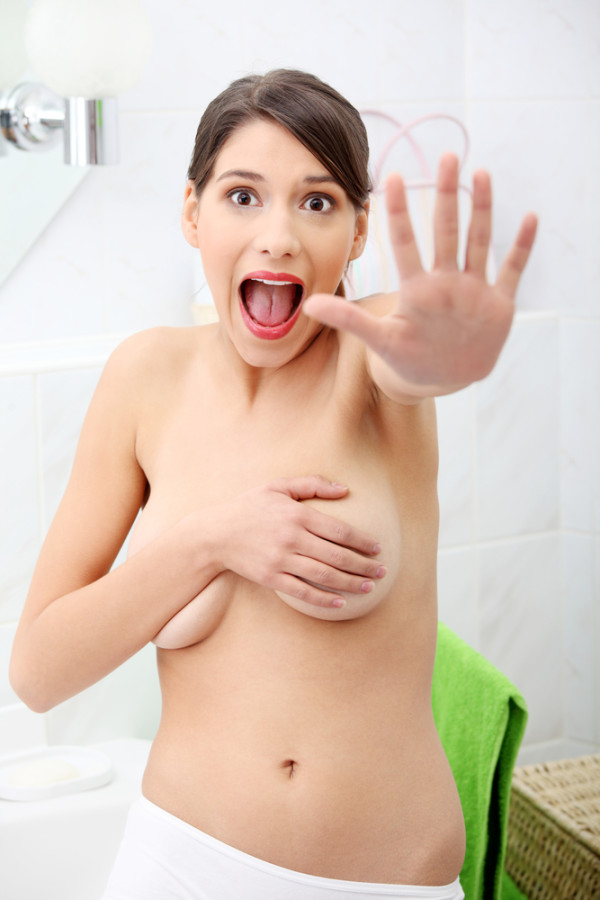 It began with sore feet.

I was chaperoning my daughter Bridget on a theater/drama trip in London last week. A trip I wanted her to take so I could go to London and see five West End shows and make the trek to the Mothership. The one out of only two Boden clothing stores in existence.(Since they won't let me be an affiliate, due to my inappropriate site.)
But there would be a price to pay.

I'd walked hundreds of miles through subway undergrounds, and climbed thousands of steps in these pursuits and my feet and back were killing me. So one afternoon, with a few hours on my own, I thought: "I wonder if there are massage parlors in London? Specifically in Chinatown?" where I happened to find myself.
I Googled

Look at that! Ten massage parlors all within a four-block radius. Hmm. A bit odd there are so many, but okay. Let's take care of these throbbing feet and knotted calves.
Finishing off my 300th hot-cross bun, washed down with Guinness, I entered a sort of nondescript parlor beneath a sign with the words MASSAGE illuminated in neon red lights. Inside, there appeared to be rows of Chinese herbs in boxes behind the front desk where a slightly spacey, matronly redhead in a white doctor's smock presided.
The place reminded me a little of the no-frills acupuncture school I sometimes visit in Venice at home in California. I asked the receptionist, who I'll call Red, if it would be possible to get a 45-minute massage right then.
Red said yes, then picked up her cell phone and called someone.

I thought it was a little rude that she'd make a personal call with a customer present, but it became apparent Red had called an outside contractor when, a few seconds later, the front door burst open to reveal —
A 4′ 10″ Asian woman in a black duffle coat and black knee-high boots bearing the brisk, efficient manner of a drill sergeant.

She marched in, shooting Red a curt nod, then turned to me. Without looking me in the eye she said, "Come with me for massage, darlink."
Her demeanor and her voice were completely at odds. The first clinical and imperious, the second purring and kittenish. She stomped right past me and down a flight of stairs. A bit startled and confused I glanced at Red.
"Yes, yes," she nodded, her smile strangely off, "follow Shimura below."

For a fleeting moment, the words HAPPY ENDING MASSAGE, flashed across my brain pan as neon-red as the sign outside. I shook them off.
I'm a woman. I thought. No one's going to offer me a happy ending. Also, isn't it racist to suspect an Asian masseuse is a sex worker? You're not a grunt on leave in Hanoi, Shannon. Very un-PC and racial profile-y. You're better than that!
Chiding myself, I descended the narrow staircase behind the 4′ 9″ masseuse, thinking it would be a perfect place for Sid Vicious to shoot up.

Then I followed Shimura into a room the size of Harry Potters' cupboard beneath the stairs. I felt relieved to see a standard-issue massage table with the appropriate trimmings of paper and cloth sheets. Why was I so paranoid? I asked Shimura if I should remove all of my clothes.
"It up to you, darlink," she said, then stepped out. Another good sign, she didn't care if I left my clothes on or took them off because this was not a happy ending den of iniquity!
I shucked my garments and slid safely betwixt the bedding, face down.

Shimura re-entered, snapping her Ipod into a stand, the requisite shimmery, yogic music began and I relaxed. She began massaging my neck, shoulders and spine. Her technique left something to be desired. She seemed distracted and uninspired, but I'd had worse.
That's when she asked, "Would you like leg and buttock, darlink?"

"Yes," I said, expecting her to delicately fold the sheet in half and tuck it under one leg for modesty's sake.
Thwackah! This was the sound of the 4′ 6′ Shimura whipping both sheets off of me like a magician revealing the fact he's made his assistant disappear.
Except, in my case, revealing my entirely naked, and now clenched, ass.

Was this normal? Did everyone here have entirely exposed buttocks for their butt massage? Maybe this was like that Korean spa on Western where thickset Korean women with arms like tree trucks flay your entirely naked body with sea salt before they hose you down like fish on a wharf? I'm sure this is just like that and is totally not a happy ending …
That's when Shimura began tickling me. Tickling! WTF?

Her fingers were like a thousand tiny butterflies moving from my shoulders, down my back, over my now blushing butt, down to my toes and back again. And was I imagining it? Or did one of her fingers actually flutter right into the crack of my ass? They were moving so quickly I couldn't entirely be sure. But I was pretty sure. Perhaps embarrassment had made my fanny go numb?
I wanted to get my sheets back and cover up, but I didn't want to offend Shimura by seeming to think she was a prostitute. One who'd clinically given God knows how many Happy Endings to any number of darlinks that very day; bouncing back and forth between all ten of the massage parlors in this apparent Red Light District. But maybe tickling is a type of massage in some cultures and slightly grazing my blameless anus was an accident?
(This was making the Breast Expert With Vertigo incident seem like a Sunday brunch!)
Before I could ruminate further, it was time to flip over onto my back and I was able to retrieve my sheet and yank it up over me. I tried not to be too obvious about clutching it against my chest like a virgin on her wedding night to an evil Majarajah. Shimura began to massage my feet. Very unobtrusive. Just toes, then the arch of the foot, moving up to the ankles, the calves, the …
FLOOSH.

This was the sound of the 4′ 1″ Shimura throwing my sheet up, exposing me from the waist down as she began to work on my thighs. Had I been a man my testicles would've retracted, quaking with terror, into my stomach.
I clenched my lady garden against intrusion, and over the course of my lower extremities massage kept trying to cover myself. But Shimura just kept pushing the sheet up in what can only be described as an irritated fashion.
Let it be over. Please let it be over. Please. Oh thank God.


Shimura was done with my lower body and it was almost certain I was not pregnant. I pushed the sheet back into place. All that was left were my arms. How much trouble could one get into with just the arms?
"Darlink," said the 3′ 8″ Shimura, "Some ladies like me massage their breasts. Shall I massage your breasts, darlink?"
Some of the ladies like her to massage their breasts?

So I ask you this, gentle reader, was I, or was I not in a Happy Endings massage parlor? I'm still not entirely certain, because perhaps breasts do need to be massaged from time to time? Perhaps there are muscles in breasts that get sore? All I know is that my breasts declined the 3′ 5″ Shimura's offer. Even so, I over-tipped her and slunk out the door like the rest of the johns.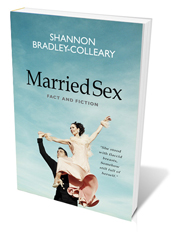 If you liked this article you're going to love Shannon's book, "Married Sex: Fact & Fiction." You can order it HERE! If you'd like to receive Shannon's bi-weekly newsletter you can opt-in HERE.