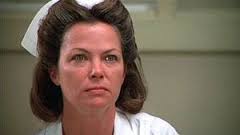 My doctor won't prescribe me any more Ambien.
She says I could wake up wearing nothing but a smile while driving my car the wrong direction down the Pacific Coast Highway, because that's the kind of shit that happens when you're on Ambien.
I've used Ambien prophylactically for the last three years. because I love Sleep. She can be as elusive as the virgin Homecoming Queen giving you blue balls in the back of a Ford Explorer.
She can be as cruel as a prison guard who's initially kind and gives you what you need, only to splash you in the face with a bucket of ice cold water at 3 a.m. singing endless renditions of 99 Bottles of Beer on the Wall.
She is that mirage in the desert that keeps slipping further away the faster you run toward it.
Sleep evades me when I'm excited, sad, nervous, anxious, worried, hormonal, manic, stressed out and having arguments in my head with people who aren't there, but were mean to me earlier in the day.
I've resented Sleep, because of her whimsically cruel nature.
But I turned the tide in my duels with Sleep when Ambien rode into my life.
She was the Chewbacca to my Han Solo.
The Tonto to my Lone Ranger.
The Goose to my Maverick.
But now that Ambien is gone again, I'm as vulnerable as Tom Hanks without Wilson.
Here's the way you know that your prescription drug relationship has gone from recreational use to addiction.
You find yourself of a sleepless two a.m. in the guest bathroom rifling through your visiting, elderly mother's make-up kit, dumping all the contents on the tiled floor where they rattle and roll, because you're in search of her Ambien.
You see a prescription bottle you think might be it, but it's labelled Zolpidem Tartrate.
You ferry your mom's prescription bottle over to the computer and type in Zolpidem Tartrate –– yes!
There it is. The generic term for Ambien.
Furtively, shamelessly you pop the top of your mom's meds when what to your wondering, addict-hazed eyes should appear?
Just four. tiny. pills. (and four tiny reindeer.)
"You can't take one of your mom's last Ambien!" the angel on my right shoulder cries.
"Just take one, she's mostly blind now and won't notice," whispers the devil on my left shoulder.
"You don't need that pill, just go do some Kundalini yoga in the bathroom followed by a rigorous round of Kegels. That'll knock you out," the angel coaxes.
"If you don't steal this Ambien, you won't fall asleep until the Apocalypse and you'll be the one who set it in motion," the devil threatens.
If there's one thing I know for sure, it's that life isn't black and white.
So, I cut one of my mom's pills in half and swallow it dry. Then I put everything back just the way I found it, wiping down counter tops for finger prints, flushing the toilet for good measure, chastising myself for not wearing a shower cap in order not to leave any forensic hair-strand evidence behind.
Ah, the heck with it. Let the consequences be what they may!
I fear not what the morrow brings, because tonight I'm scuttling off to bed to make love with that gorgeous, selfish bitch Sleep once more.