We're nearing the end of our trip. I'm in mourning.
When traveling, I become romantic and bold.
My hat sits at a jauntier angle. I think it's a good idea to buy some lacy g-strings, despite the post-pregnancy hemorrhoids.
My life is scored by an internal soundtrack. Currently the theme music from Out of Africa is playing in my head as I wear a crisp white shirt and wait for Robert Redford to arrive in the 1929 De Havilland Gipsy Moth bi-plane.
My breasts ride higher and my ass, in a skirt, looks like two ripe melons in a hammock.
Two days from now I return to the Mom-Tine (Meaning Mom Routine)
Wake kids up.
Pack kids food.
Force kids to eat breakfast, dress, comb their hair and brush their teeth.
Drive kids to school.
Just writing this incites a Pavlovian reaction to drink gin and tonic.
But, I still have one full day of fabulous left. After an arduous travel day from Cape Town to Johannesburg to Nelspruit to our lodge, I was a bit flatulent and weary.
But was instantly revivified when I arrived at the Lion Sands 1933 Lodge to this: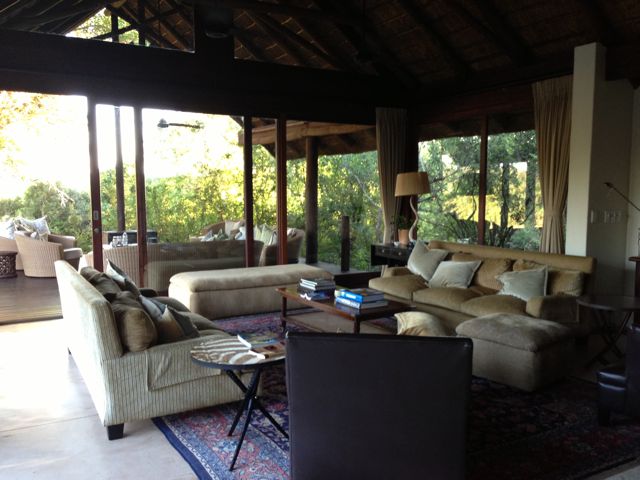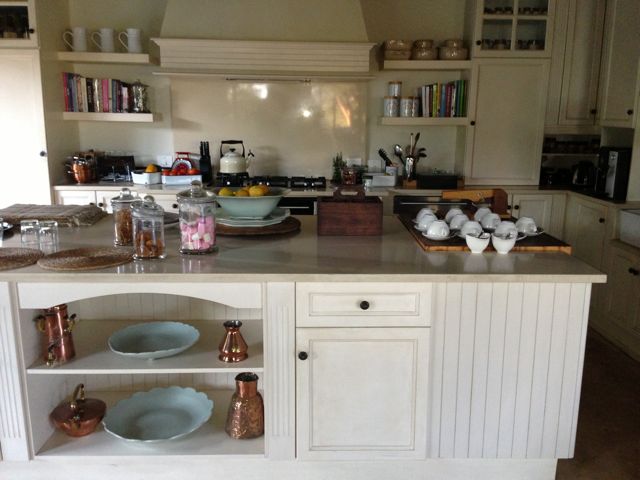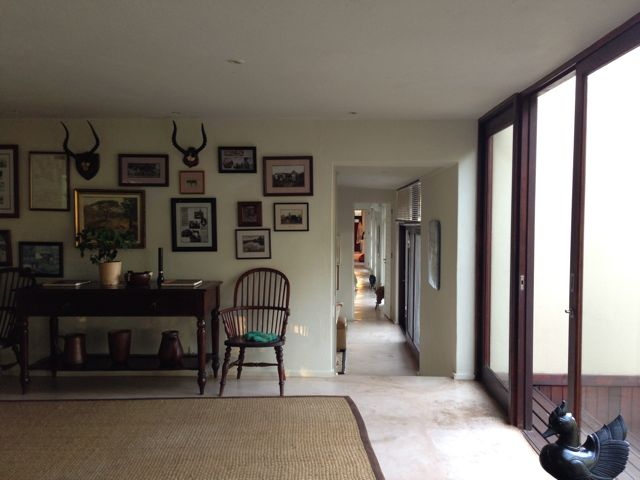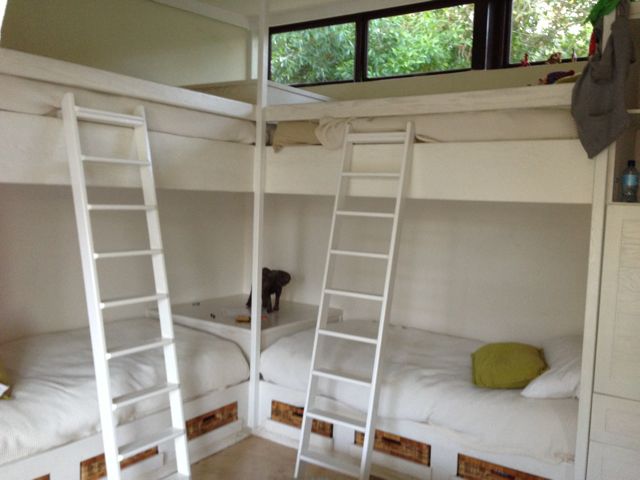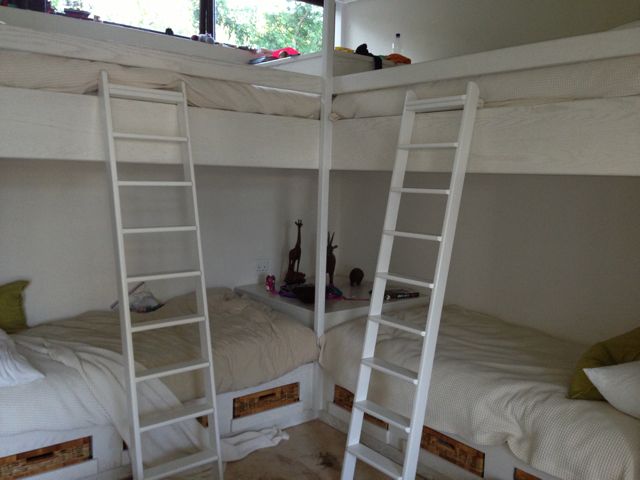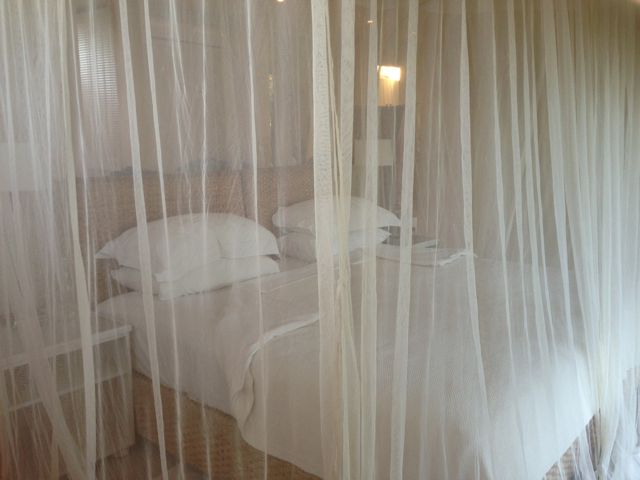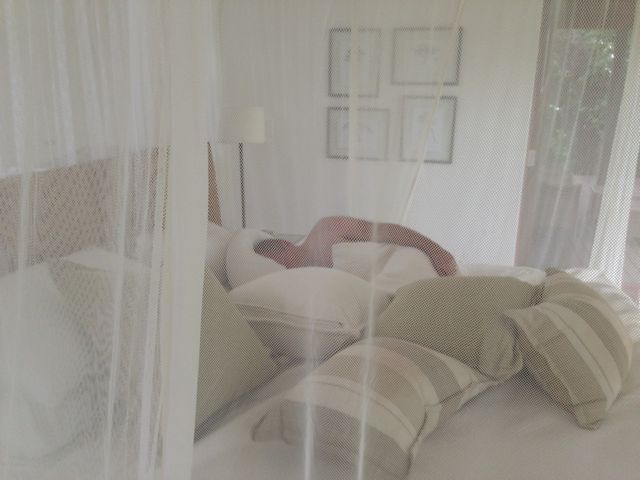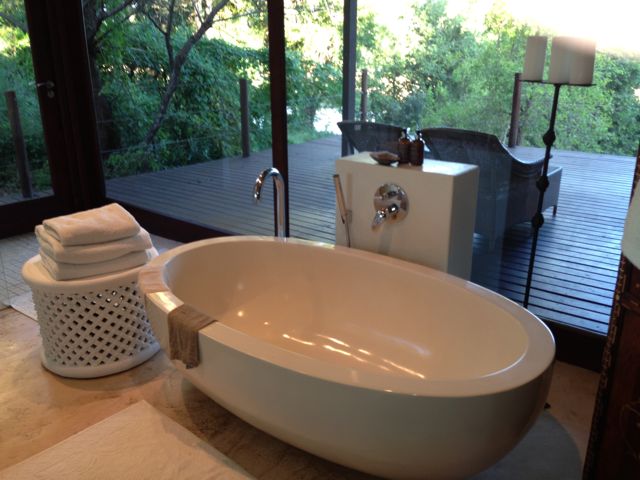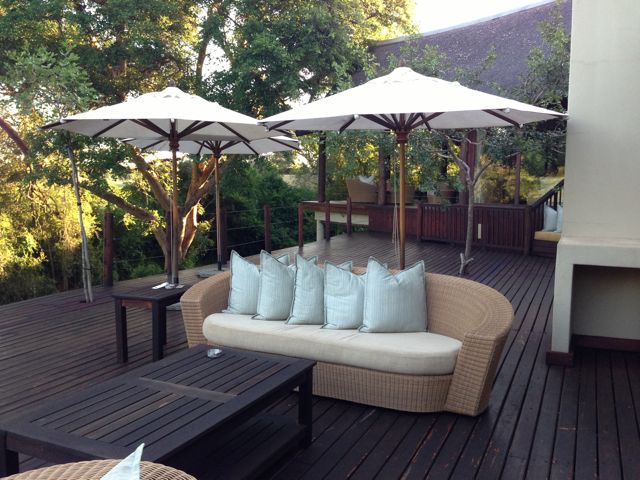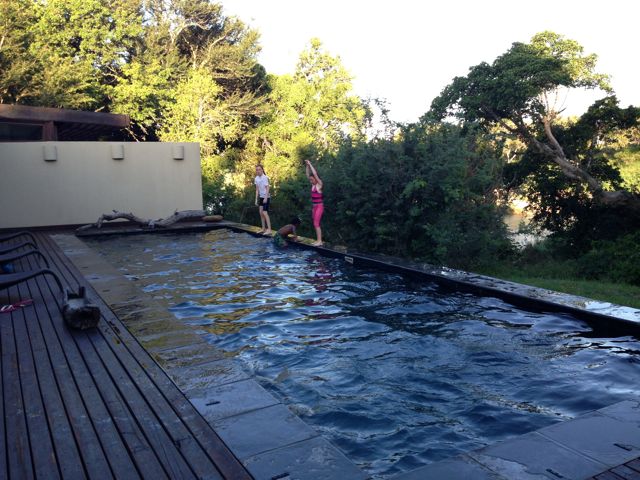 I think we can all agree, I'm a mediocre photographer at best.
Because what you can't see in these photographs is how purple soft the gloaming is in the afternoons. How redolent the air of jacaranda and rich, red bush dirt. How the crickets sing and the hippos bay.
(A hippo bay will cause your bowels to tremble in terror. You may, in fact, lose your shit.)
I know this is a sign of my limited literary scope when I trundle out this tired cliche: The bush is a "magical" world, but even better … are the people.
Thank you, Moses for walking me to my room after dark when I didn't want to be a bother. I know losing a guest to a famished lion would be bad for business, but more important, your gentility, chivalry and graciousness would be insulted.
Faith, your passionfruit cheesecake is divinity itself. You will be paying my Weight Watchers bill next month.
Israel, you were always there with warm, moist towels after a safari drive and were quick with the aforementioned gin and tonics.
Lucas, you are as kind as you are handsome and made our stay extraordinary.
That's it from the bush for now. Thanks again to Destinations South Africa for planning our trip, and the More Hotels for providing us hearth and home.