Ultherapy Before and After Photos to Come Soon!
Okay, so here I am right before I had my Ultherapy treatment Monday before last.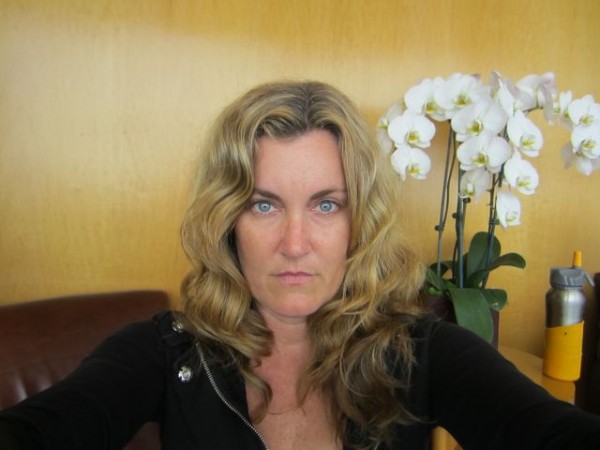 I'm aware I look like a serial killer you wouldn't want to meet in a dark alley. Showing this photo to you all is in service to science. Does this Ulthera s–t really work?
Here I am at an admittedly different angle with different lighting and make-up on one week later: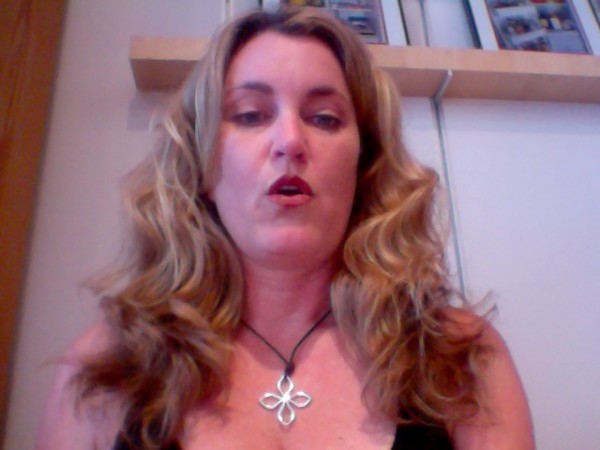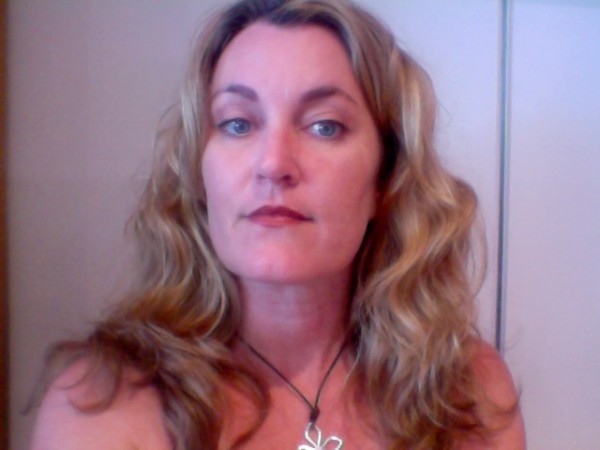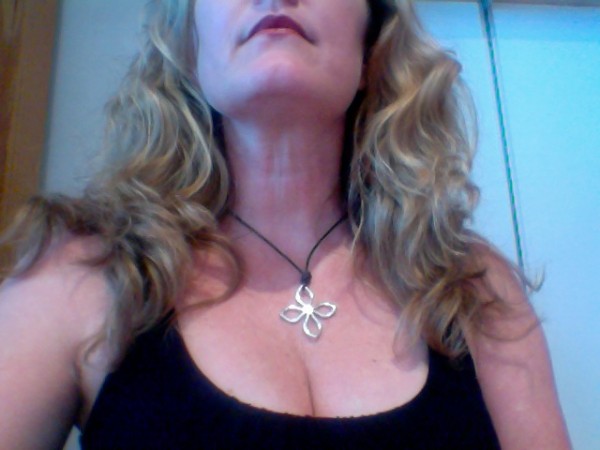 Here's the proof my whole neck wasn't treated: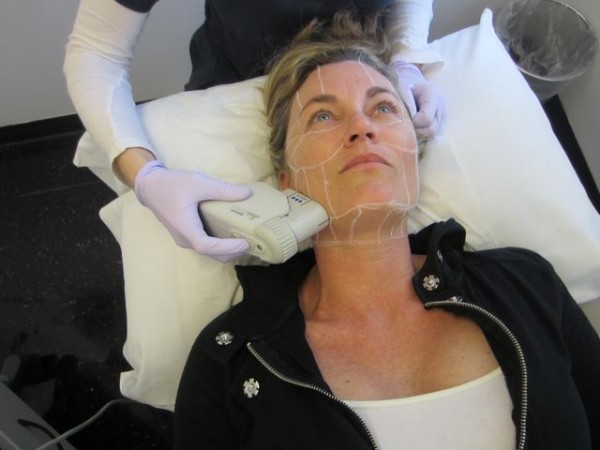 The white murder scene lines don't go down as far as I'd hoped they would.
Maybe Nora Ephron is right, there's nothing to do for the neck.
But I'm still glad I did the treatment because the jawline invariably gives in to gravity over time.
Oh sure, it hangs on just like Sarah Joyner hung on to Sly Stallone in Cliffhanger.
But invariably the glove slips and that neck (like the tragic Sarah) plummets into a rocky crevasse to its death.
This week I feel pretty great. No pain (there was none after the treatment), but the flesh under my chin does feel like it's tightening under the surface.
It feels like a wound that's scabbing over, but beneath the dermis (see how I used a fancy dermatology word?).
I'll keep updating with photographs from time to time and at the one month mark I go back into Dr. Fitzgerald's office for an after photo so that hopefully the juxtaposition of photos taken at the same angles in the same lighting will bear evidence to any real change.
Oh, the travails of the entitled blogger.
I'm off to have myself cloned for the greater good of the West Los Angeles Dermatological community.
They're finally here! My Ultherapy Before and After Photos!