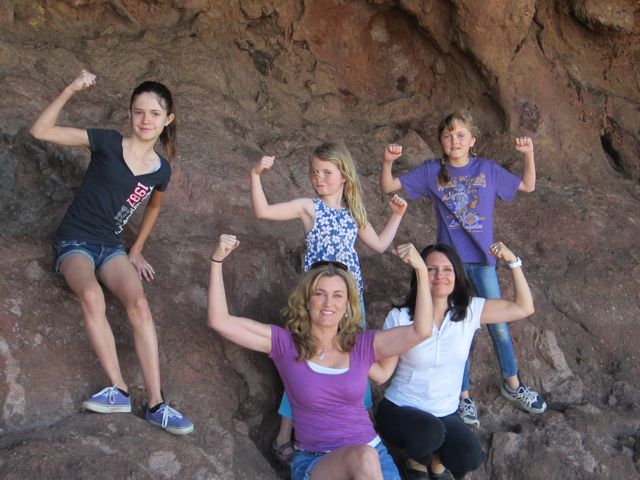 We're on spring break.
There are no beer funnels. No calling parents from a Oaxacan jail. No tequila-induced tattoos of dancing Geishas on our bottoms.
There's no girls gone wild. Just girls (and Henry) gone child.
We're traveling the southwest from Phoenix to the Grand Canyon.
Tonight we're in Sedona, Arizona watching Dancing With The Stars in our hotel room (Gavin, you did great!), eating room service after a Jeep tour of some ruins belonging to very short Native Americans who built their homes with dung, hair and urine.
We've officially become edgeless, middle-aged, touristy, helicopter parents.
Then again — we might just be on covert ops for Lichstenstein, due to our ability to speak seven languages (one of which is Urdu), our accuracy with Ninja throwing stars and our ability to seduce all people of any age, sex, nationality and some domesticated cats with our Blue Steel stares.