She Wanted to Move in After Dating One Week! Shannon Colleary Advises her Guy!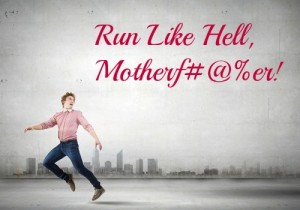 What happened when Solomon was dating a woman who not only wanted to move in after dating one week, but was also naming their future children? … But first:
Drumroll please!! I have a brand new website dedicated specifically to my relationship/marriage advice and upcoming, life-altering, second-coming relationship programs to help readers jettison Asshats, date smart and keep their marriages vital and spicy!!
I've also started my "Ask Shannon" advice column/video series because my Asshat Recovery readers began emailing me for advice and many of their questions were similar so I thought I would answer them all in one place.
The Woman Formerly Known As Beautiful website is where I'll continue to tell tall tales about naked Dutch boom operators, lady gardens, the tunnel of f#@k, Lena Dunham's breasts, my Gwyneth Paltrow voodoo doll and Henry's prowess in the boudoir.
In the meantime, here's my first "Ask Shannon" video and links to my new site's homepage and the three more "Ask Shannons."
For those of you who are interested in my Shannon Colleary Relationship Sensei advice, if you opt-in to the Relationship Newsletter below you'll automatically receive my article, "3 Steps to Quit Your Addiction to the Asshat" right in your mailbox.
---
---