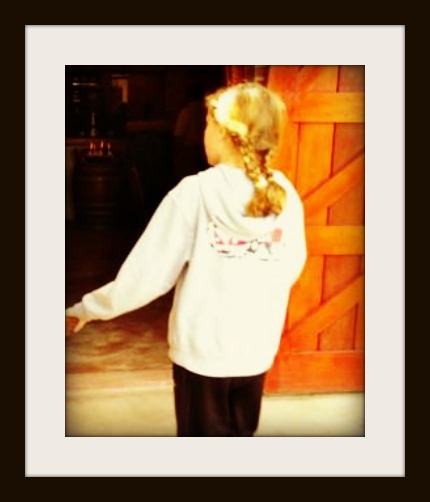 Middle school started on Tuesday.
Would there be gang bangers? Mean girls? Nurse Ratched-style teachers? One-eyed drug dealers? Should I stop watching CNN?
My daughter loves her new school, her teachers and the excitement of the next phase of her journey toward adulthood.
But, as always, I'm compelled to scare the bejesus out of her, so she will live cloistered with me until her adult teeth fall out.
So, last night I sprung the "Drugs Talk" on her as we nestled in her loft bed.
It went something like this:
"So, now that you're in middle school, some kids might offer you drugs."
"Did anyone offer you drugs in middle school?" my daughter asked.
"Well. No. And not in high school either. And only twice in college. But, according to CNN, middle school's like Mordor in The Lord of the Rings and is overrun by drug-dealing Orcs."
"It seems like you're pushing for that analogy, Mommy."
"Maybe. Still, the drug you're most likely to be offered is marijuana; also know as Mary Jane, Acapulco Gold, African Black, Alice B. Tolkas (marijuana in a brownie), Black Bart, Blue Sage, Butter Flower, Cheeba, Cheeo and Chillums."
"My eyes are closed and I'm sleeping, Mommy."
"And marijuana's a gateway drug to harder drugs, which you can get addicted to if you try them only once and they can forever change your brain chemistry so that you think the Real Housewives shows are actually edifying and that Charlie Sheen would make a good husband."
"Thanks for that, Mom. Now, I will never take drugs."
"If someone offers them to you just tell them, 'drugs just aren't my thing.' You don't have to be all judgey and superior.
"It can just come across as a hobby you're not that interested in. Like me and skeet shooting, It's just not my thing."
"Mom, I still wear braids. No one's going to offer me drugs."
"Yes, but you wear your braids ironically."
"I'm not actually awake anymore. But now that I'm totally depressed, can you talk about something nice that will keep me from having nightmares about villains?"
"Please, don't make me tell you my 'magical day' story. Even I'm sick of the gnomes and the fairies by the babbling brook."
"Fine. But then you have to do food."
"Okay," I took a deep breath and began to tickle Clare's back as I said in a droning, Brotherhood-Of-The-Sun commune totally chillums voice:
"Mashed russet potatoes infused with butter and smothered in gravy. Tart-sweet cherry pie with a buttery, flakey crust and a dollop of Ben-and-Jerry's vanilla bean ice cream. Apple Pan chocolate silk pie with a graham cracker crust. Eclairs filled with custard. Garlic pizza on a thin crust. Rosemary rack of lamb. Sprinkles' red velvet cupcakes … Lay's potato chips … devilled … egggs … zzzzzzzzzzzzzzzzzzzzzzzzzz."
"Mom? Mommy? Oh great, now you're asleep and I'm wide awake. I'm telling this to the therapist I'm going to need in a few years!!"