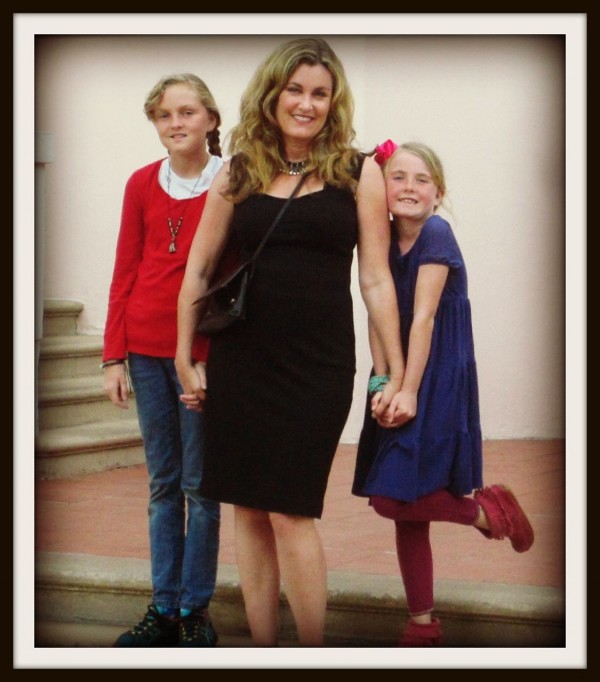 When it comes to my kids' emotional lives, I'm an extreme empath.
I have little tolerance for my childrens' anxiety, discomfort or sadness.
I have to rush in and swab the decks. Hospital corner all the beds.
Polish the brass to a blinding shine.
And basically paint them like Michelangelo's freakin' Last Judgment in the Sistine Chapel.
I feel confident that (with a few missteps) I'm a good mom.
And I've felt, smugly I must confess, that I'm a better parent than my parents were. They didn't linger over my every emotion.
They didn't get me a therapist when I was in distress. They didn't, they didn't, they didn't … treat me like I was the center of the universe.
Huh.
I'm kind of getting there as a parent.
My eldest daughter will be starting middle school in the fall and I'm going to get a full-time job.
But I harbor fears that when I do she'll go off the tracks. That I'll be abandoning her at the crucial moment when hormones meet opportunity.
When the DRUG PUSHERS will descend with their dime-bags and gold teeth and we'll end up on INTERVENTION in five years.
Newsflash: I'm parenting and living from a fear-based position.
The fear is that if I'm not vigilant at every moment in my children's trajectory to adulthood and self-sustenance that things will go afoul.
I've assumed famous breadwinners like Katie Couric and Kelly Ripa must be bad moms. I've judged from the mountaintop of stay-at-home bitchery.
But I feel a shift inside, an opening for the possibility of career fulfillment alongside family life.
So here's what I want to ask, working moms, how do you embrace a challenging job and parenthood at the same time?
I'd so love to hear your thoughts and experiences.