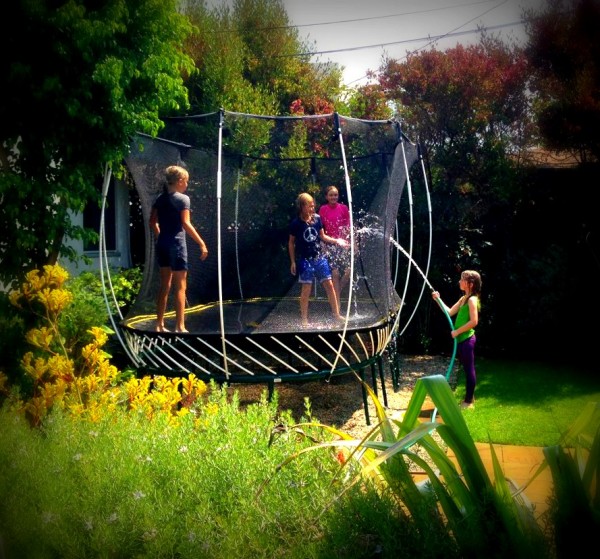 Voices:
"… and then they're naked in the jungle and they have to survive."
"When you said naked I thought you meant they didn't have any supplies."
"No, they don't have any clothes."
"That's inappropriate, is it R-rated?"
"No, it's only PG-13 cuz you can't see anything but butts."
"Just so you know, you can't pee in here."
"Clare, that's gross!"
"Who's gonna pee in here?"
"Bridget would!"
"I would not!"
"You peed in here last time we used the hose cuz you didn't think I could tell."
"You're an ass."
"I'm telling mom you said ass."
"She says ass all the time."
"But not in front of us."
"But she's so loud you can hear her anywhere in the house."
"I just peed."
Collective screams.
"Just so you know, pee is antiseptic, they use it on jelly fish stings."
"Oh. Okay."
The End.