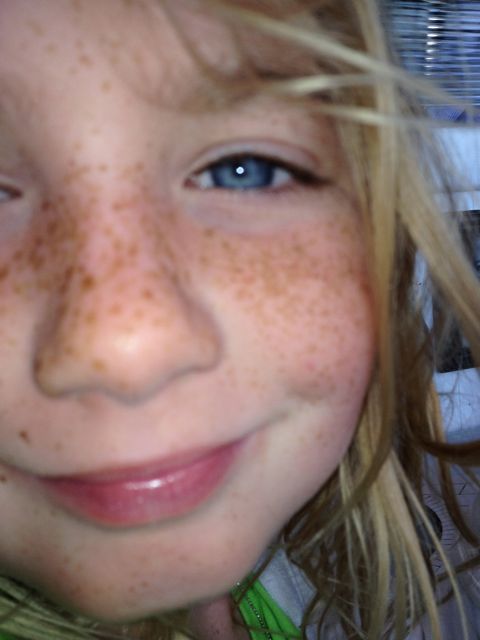 Henry and I spend too much money all year round.
He's a groceries hoarder. If you came to our house and opened our refrigerator, you would find enough butter and milk to re-supply all the bovines in Texas.
He's also addicted to green tea. Do you know how much green tea costs? Heroin's cheaper.
We went to a wedding and Henry brought a 15-liter jug of Arizona green tea under his jacket.
"This is turning into a problem," I hissed next to Henry in the pew.
"It could be Thai hookers!" Henry hissed back.
I'm an impulse buyer.
Those birthday cards for Malamute Dogs in Alaska? Hit me with a 12-pack. Mush, mushhhh!
The nipple hider doilies at the cash register in Nordstrom? Stock me up. You never know when a stiff wind'll send those head lights on high beam, wreaking havoc with oncoming pedestrians.
And then there are all the things in Sky Mall.
The NFL Forest Face totem pole, perfect for the master bedroom. We need a mascot to our lovemaking.
The Houdini 12 in 1 black dress. You never know when you might need a burqa in West L.A.
The Military Zoom Binoculars for night ops outside the PTA where you may or may not be banned from entering.
The Dermaseptic thing that zaps your herpes and cold sores. No further explanation needed.
So, with holiday season looming, and my children at Santa Extortion DefCon 5 (I've received five different Santa wish lists, editing and collated), I finally put my foot down and decided to go ALL CASH ALL THE TIME.
Oh yes, you heard me. I'm walking around with a wad of 1$ bills.
Ever-ready for any Channing Tatum/Magic Mike sightings. Carrying cash not only makes me feel like a powerful Sultan, but it also makes me aware of what I'm spending.
This Christmas season I wrote down the names of every person I'm shopping for and how much cash I can spend on each.
(Dad, you're getting toenail clippers. I know it's not what you want, but it's what you need).
And just spending cash made me realize I will often buy one present for someone and then one for me.
One for them. One for me.
I blame the credit cards, not my personal integrity.
So, go get some cash, people! (And send me your daily itinerary. Not because I plan to rob you … very much … but just so I can make sure you're walking the walk!)
What are your holiday strategies when it comes to money?