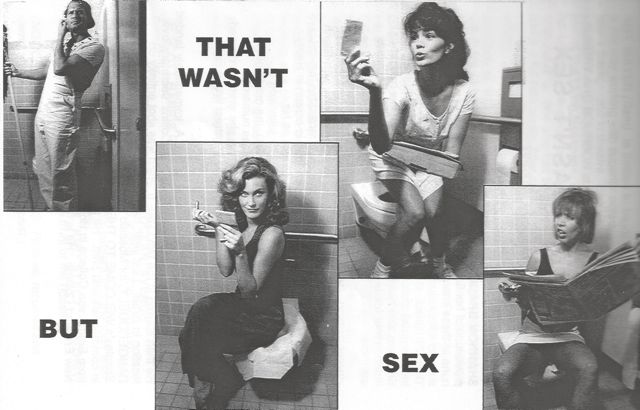 She Had Vastly More Lovers Than Him
My friend Maggie (who gave me permission to write this) is a volunteer at her children's elementary school in Seattle, Washington.
She's on the crunchy-granola side, makes all her kids' clothes, bakes the most delicious, homemade rustic loaf and corn bread.
Her beauty is natural and understated. There's rarely a trace of make-up on her face and she's been a dedicated wife for seventeen years.
Maggie does not exude Sex Goddess, yet recently she told me she's had "somewhere between 30 and 40" lovers in her life. Her husband, Mark, has had three. Including Maggie.
Which made me think, She's had too many lovers and he hasn't had enough.
Maggie told me Mark doesn't judge her, but he also doesn't want to know the exact number of lovers she's had.
He said he can understand her sexual history based on where she came from; a small, West Texas, blue-collar town where booze and boredom were rampant.
A home where her parents divorced when she was fourteen and she was left pretty much to her own devices.
It's clear that, like me, Mark thinks 30-plus lovers is too many for a woman to accrue by the age of 35. That there should be some kind of "excuse" for it.
Maggie must have sensed my judgment, even before I knew I was judging her.
She explained that she wasn't "just slutty," she was looking for "the one" and just made bad choices in men.
She told me she saw each lover as a potential boyfriend and there were no one night stands.
That's when I became consciously aware I was judging her; my kind, sweet friend who is a fantastic wife and mom. I decided to stop, step off my pedestal and look at my own sexual history.
In my 20s, I went through a promiscuous phase, but I don't automatically search for what was wrong with me, like I did with Maggie. Because my number is smaller than hers.
When I stopped to check my unconscious, judgey, little brain, I discovered that I think my number is more romantic than Maggie's. More tasteful.
I see myself as a sexual adventurer. A libertine. A sewer of wild oats.
And someone who's had enough experience to be married now without wondering What if?
Then, last night, while on the phone with my college roommate Jill, I was talking to her about Maggie and me and told her exactly how many lovers I'd had.
Silence. Then, "Wow, Shan."
Wow, Shan? Really?
"Well, how many have you had?"I asked, suddenly feeling like a slutinka.
"Three," she said in a voice that suggested that was a much more reasonable number and that I was, indeed, a strumpet.
So, I wonder where I fall on the Sex Judgement Belief Spectrum
I think more than 30 lovers for a single woman past 35 is kind of shocking.
I think less than five lovers for a single man past 35 might signal repression.
I'm harder on women than men when they've had more lovers, and harder on men than women when they've had less lovers, despite my feminism.
Apparently my subconscious isn't immune to cultural prejudices.
I (hypocritically?) don't want my daughters to have as many lovers as I've had for many reasons. Unwanted pregnancy, disease and broken hearts are at the top of the list.
Still, I'm glad for the experiences I had.
Even the really lame ones are stories I can't help laughing over now. Or maybe I laugh now because I'm in the safe harbor of a man who loves me?
So, I'm taking a poll to see where my judgements fit in. What do you think?
1. Is there such a thing as Casual Sex without casualties?
2. What number of pre-marital lovers is too many for a woman? What number is too few? Is it possible to have too few?
3. What number is too many lovers for a man? What number is too few? Is it possible to have too few?
4. Do you still judge women who had broad sexual histories more than you judge men?
5. Does a man feel like less of a man if his wife has had more lovers than him? (Henry doesn't want to know my exact number, either.)