Clare is 10, Bridget is 8.
They still climb in bed with us in the morning. They still want to snuggle in front of the TV. They forever and endlessly want me to scratch their unrelenting backs.
Sometimes they declare passionately, "I love you, Mommy."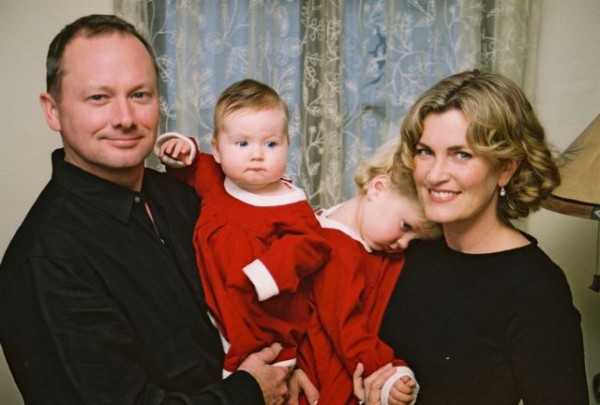 But an ill-wind blows. Here are 5 things not to do in front of your tween daughters:
1.
Don't Explain Their Churlish Behavior to Guests
When your unconventional, childless girlfriend — who finds married suburbanites a bore — visits, and your eldest is mopey, do not say to your friend, "Don't mind my daughter's lack of enthusiasm in greeting you, she's exhausted by entering puberty."
Don't say that.
2.
Don't Make Them Perform Like Trained Organ-Grinder Monkeys
When your childless, unconventional, gay friend — who finds marriage an insufferable, repressive institution — visits, don't force your kids to tell him all their favorite moments on Glee.
And definitely don't try to force them to perform the Matthew Morrison, Gwyneth (I-walk-on-water) Paltrow mash-up of Singin' In The Rain and Umbrella.
Your daughters will just stand there, not singing, and stare at him like automatons spawned by a marriage that has sucked all the life out of them.
They will look like The Children Of The Corn.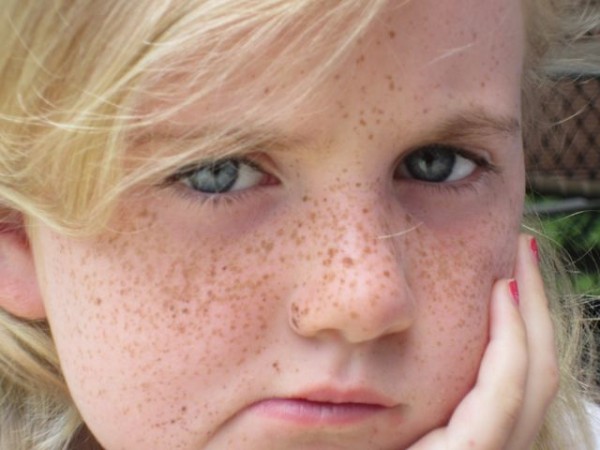 3.
Don't Gossip in Front of Your Daughters
Or even when they're in the next room, holding an empty glass to the wall to hear everything you say too loudly, because you're quaffing a nice Chablis with your friend, The German.
If you tell The German, "Bridget's friend Edna has no parental supervision whatsoever. Her parents let her watch Paranormal Activity 12! They're raising a Satanist!" — two days later, Edna's mom will come up to you at school and ask if you'd like to join her Occult group.
4.
Don't Be Naked in Front of Them
When you dash from the shower, through the hall, into your bedroom, wrap yourself tightly in an absorbent, six-foot long bath towel.
Because if you dash naked through the hall, holding your breasts aloft in the palms of your hands and they happen to see you — like a rare sighting of Sasquatch — they will cry, "Ack," or "Eww," or "I didn't need to see that, Mom," causing you to mummify yourself in Spanx for Time and all Eternity.
5.
Don't Over-Explain Your Behavior To Your Daughters
For instance, if you watch E.T. with them, and you cry when E.T.'s heart light goes out, and they get upset because they don't like to see their mother cry — don't tell them you're fine, you're not sad, it's just that wine makes you sentimental.
Because the next day, at your parent-teacher conference, Miss Shindig will say, "So, I understand you're a lush, Shannon."
Check back in five years when they're 13 and 15.
I will still have the aforementioned 5 things not to do in front of your daughters, but will have added 100 more.
Parents, good luck. Be safe out there. And don't take any wooden nickels.