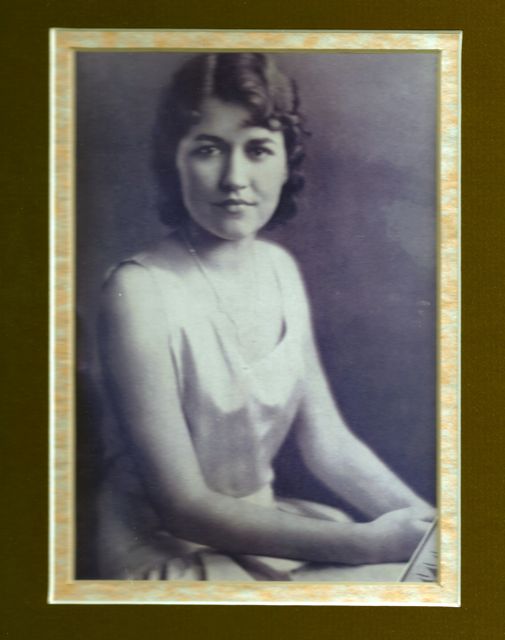 "We're born in diapers and we die in diapers." This is what my grandpa Rusty told my mom, aunt, grandma and me as we hovered over his deathbed.
"You four look like a buncha buzzards waitin' to finish me off," he barked. Then, more tenderly, "Come here, Ellen."
My grandma climbed into bed with him. The 250 lb. former cattle hand, whittled down to 150 by cancer, spooned her like they were teenagers.
His nose burrowed in her thick, coarse, short white hair, his arm pulling her close. I'll never forget that tableau. Man and wife. Grandpa Rusty still a man, even if he was wearing a diaper and will be gone in three days.
Men are men until they are no more.
My grandma, at 99, begins her slow descent. She's in diapers now. I helped put them on her last night. Helped Lola, one of her caregivers, transfer her from her wheelchair into her hospital bed.
She's still at home and comfortable. She goes in and out a bit and wants to control everything, which can be frustrating.
"Shannon? Are you going to bed? Where will you sleep? In the den? With me? Are you leaving? You should go to bed."
"Shannon, are you eating? If you open the refrigerator, be sure to close it. Did you close it? Is it closed? Why do I hear the refrigerator humming like it's open? Are you still eating?"
I'm impatient. Get me back to my technology. My Facebook. My Twitter. My blog. My instant gratification.
Get me back to sunshine and exercise and dancing and shopping and watching my kids in a play.
Get me back to party throwing, chicken roasting, gin tippling, minivan racing. Get me out of the tiny world of a diminishing life.
Then there's Lola, the caretaker.
Lola is stunning. She's 60 but looks 45. She's a head turner. Full lips, almond shaped eyes, perfect hair and make-up and a trim physique.
She cares for my grandma six days a week. How do you do this? I want to ask. You could still have a man, you could travel, you could do any number of things with your looks and personality and joie de vivre.
But she brings light to my grandma's darkening world and lets the rest of us feel good about resuming our lives, because we know grandma's in loving hands.
I lack humility.
I'm young enough to think I'll live forever. Eager to devour more life. I have the eye of the tiger. I'm still learning, meeting new people, forging new connections.
But when I watch Lola handle my grandmother with profound patience and grace it knocks me flat.
There are angels among us.