On Saturday my mom had a celebration at her home for her passionate, intelligent, macho, intrepid, intractable, loving, Rennaisance-Man-of-a husband, Guido, who passed away last September.
My mom couldn't face a memorial until now.
Among his vast array of talents Guido had the habit of personally renovating every house he and my mom ever owned. They lived a lot of their lives surrounded by dust, plaster, scaffolds and cement.
But the one thing Guido wanted that he never got for their last home was a big old rock in his yard. He never quite got around to getting one. They were too heavy and hard to move.
So my mom got Guido his rock this month.
It sits in their yard at Hope Ranch in Santa Barbara, overlooking a valley more resplendent than any you could find in Tuscany — another of their favorite places on earth.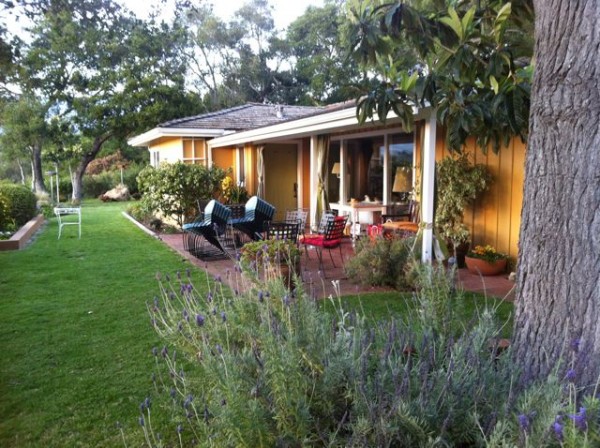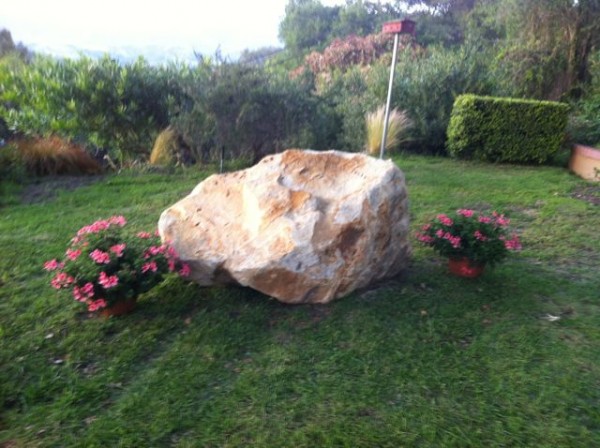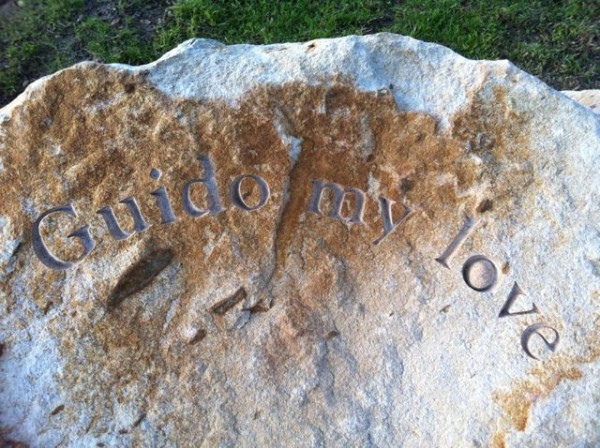 I would love my mom to end this post in her own words.
From her speech at the celebration of Guido's life:
"The man I love resisted technology. He ignored the computer, rarely watched TV, refused to have a cell phone and despised atm machines with a white hot passion …

"How I wish he loved technology enough to have left a message on our answering machine, so I could hear his voice one more time.

"I would sit at my desk and press the button on the answering machine over and over, listening to his message, his voice strung along the wires outside my window with the view of hills and mountains beyond, thinking how even in the farthest future, in the most distant universe, I will recognize his voice anywhere, so distinctive, refracted like light from some small, uncharted star."
I love you mom. This was a beautiful celebration of a life.