The Happiness Photos
I'm happy today. What the hell am I going to blog about? Oh, Happiness how you foil my creativity! How soft and sloppy you make me! How ineffably boring. Here are my happiness photos:
But don't worry, I'm certain my nihilism and general restless dissatisfaction will re-emerge tomorrow to forever drown my happiness.  xo S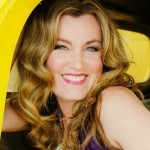 Sign-Up for Monthly Tips & Tales on Beauty, Body, Babies, Bye Asshats & Bodacious Sex from TWFKAB:
I promise NO SPAM or I'll eat my own weight in Malomars.
---
---