Brandon Lee, David Schwimmer, Michael Hutchence & The Coppolas Are All Here
Just when you thought the late-80s and early-90s were over.
Shannon Colleary, wearing little more than a Bob Mackie rhinestone g-string and tiara, gives us a behind-the-scenes look at what it meant to be a struggling actress stage left while Madonna was still vogueing and Sinead O' Connor hadn't yet lit the Pope on fire.
Here's a little of what's inside her memoir, Smash, Crash & Burn: Tales From the Edge of Celebrity.
[button link="https://www.amazon.com/Smash-Crash-Burn-Tales-Celebrity-ebook/dp/B00BZA67RO/ref=sr_1_1?ie=UTF8&qid=1498780055&sr=8-1&keywords=Smash%2C+Crash+and+Burn" icon="fa-film" side="left" target="" color="c81c68″ textcolor="ffffff"]Yes I Want This Book![/button]
What Readers Have Said About Chapter Seven: April 1990 – Beautiful Boy, Brandon Bruce Lee:
"Hello Shannon. I believe I speak for many in saying that I sincerely thank you for sharing such a rare heartwarming and personal tale about Brandon Lee which we would otherwise never get to hear.

"A story like this allows fans and people in general to have a more human intimate glimpse at who he was as a person. Its a priceless thing. We get to see a side that is endearing, vulnerable, yet very lively. Thanks again." — Xavier
"This is such a beautiful and well-written story! Thank you so much for sharing this part of your life and showing the world a side of Brandon we were never allowed to see.

"With all due respect to his fiancée (Eliza Hutton), but it's refreshing to read about another woman who affected his life and it's so lovely to see his relationships weren't perfect either, it makes him seem more real. He wasn't perfect he was human!" — Christa
"Shannon, thank you for your beautifully written memories. Time does a wonderful job of taking hurt and most overwhelming feelings away from past loves where one can give a more accurate description, and I thank you from the bottom of my heart." — CJ
"This is a beautiful piece. I'm not ashamed to say I had more than a few tears in my eyes at many a few lines, some while laughing-especially with the bat, but for sadness also." — Kerry
[button link="https://www.amazon.com/Smash-Crash-Burn-Tales-Celebrity-ebook/dp/B00BZA67RO/ref=sr_1_1?ie=UTF8&qid=1498780055&sr=8-1&keywords=Smash%2C+Crash+and+Burn" icon="fa-heart" side="left" target="" color="c81c68″ textcolor="ffffff"]I Want to Read This[/button]
What Readers Have Said About Chapter Three: Spring 1988 – The Surprised Birthday Party
"This was freaking brilliant. Kept it open in a tab this morning and just now finished it with a glass of wine. Ahhhh." — Aussa Lorens
"I held my breath the whole time I was reading! F'ing hilarious!" — Sharona Zee
"BwahahaHA!! My kids are asleep and I was literally weeping with silent laughter. I need a Kleenex. Whew girl, I love your descriptives!" — Jenna Parsons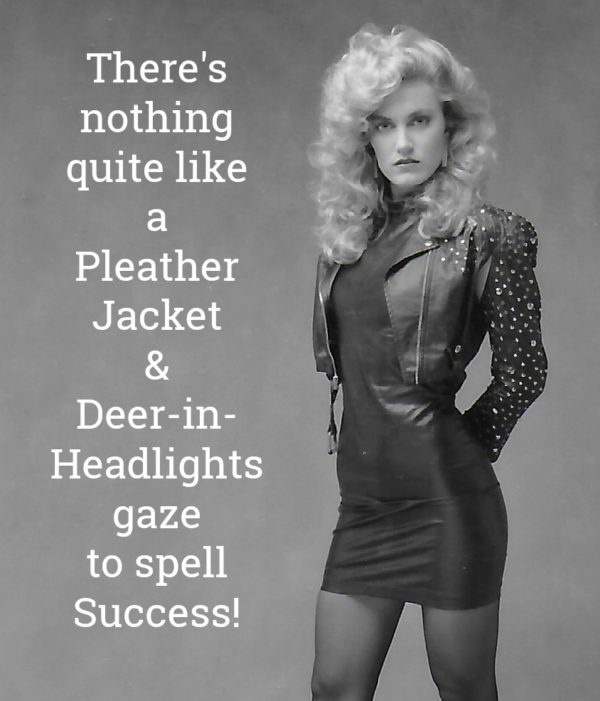 [button link="https://www.amazon.com/Smash-Crash-Burn-Tales-Celebrity-ebook/dp/B00BZA67RO/ref=sr_1_1?ie=UTF8&qid=1498780055&sr=8-1&keywords=Smash%2C+Crash+and+Burn" icon="fa-star" side="left" target="" color="c81c68″ textcolor="ffffff"]I Need a Good Laugh at Someone Else's Expense![/button]
What Readers have Said About Chapter Five: January 1989 – Kissing-and-Telling On A Friend:
"Great story. And I too would have been drawn to the somewhat nerdy Jewish guy from acting class who turned out could really dance — rather than the smoldering Raoul who probably had a gold chain around his neck.

"Hope you got the milk shake.'Regina sleeps with men, but draws the line at dancing with them' — one of the best characterization lines I've ever read. Awesome." — Jamie@SouthMaineMuse
What Readers Have Said About Chapter Eight: Fall 1990 – My Night With INXS:
"'I die, am cremated and sprinkled onto Tawny Kitaen's grave.' Brilliant. I want to marry you." — Nicole
[button link="https://www.amazon.com/Smash-Crash-Burn-Tales-Celebrity-ebook/dp/B00BZA67RO/ref=sr_1_1?ie=UTF8&qid=1498780055&sr=8-1&keywords=Smash%2C+Crash+and+Burn" icon="fa-book" side="left" target="" color="c81c68″ textcolor="ffffff"]You'll Want to Marry Her Too! Gimme Shannon's Book Now![/button]
---
---