Oscar Predictions of 2016 from a Hollywood Screenwriter (aka me)
My 2016 Oscar Predictions & Movie Reviewing Credentials:
Entertainment editor for the USC Daily Trojan (Mel Gibson gave me a chaste kiss rather than an autograph when I interviewed him for Lethal Weapon II – yes, this dates me, but it was before he went mad!)
MFA in Screenwriting from UCLA from whence I sold my first screenplay then promptly had a nervous breakdown as I went through "development hell."
Worked for eight years as a professional screenwriter, the highlight of which was collaborating with Luke Perry on a Lifetime movie-of-the-week which was to be an unholy union between NASCAR and Harlequin romances. So, yeah …
Second high point: "taking a meeting" with David O'Russell as he edited Silver Lining Playbook after which he asked if I'd review it … for my blog?? (It's safe to say I gave him a good review. But no kisses, despite Henry's best efforts to cut me loose.)
Here are my picks and why:
Best Picture of the Year
What Should Win: "The Diary of a Teenage Girl"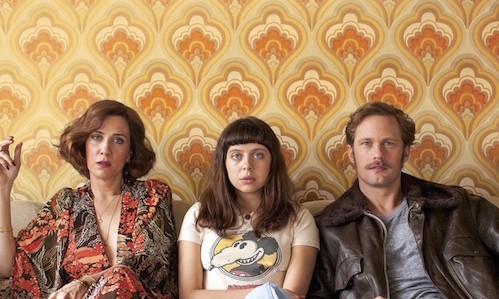 Truth be told I found the race to be a bit homogeneous this year; many of the films felt cut from the same cloth.
Specifically The Big Short, Spotlight and Steve Jobs, all bio-pics with an Aaron Sorkin-like execution (he penned Jobs). Lots of snappy dialogue, walking-and-talking with satisfying resolutions.
But if we're doing conspiracy and character-driven drama I much prefer USA network's Mr. Robot to all of these.

Another bio-pic, Bridge of Spies, felt old-school by comparison and, while I was unexpectedly taken with Trumbo, the Hollywood Blacklist feels done. (Think Clooney's Goodnight and Good Luck, The Majestic et. al.)
While Straight Outta Compton was a bio-pic apart there were about 500 too many f-bombs for this viewer and that's saying something, considering my own versatile use of the word.
Mad Max: Fury Road deserves an award of its own. This visually stunning dystopian tale was a fantastic, wild ride, but I forgot it the instant I left the theater, despite the fact I fell madly in girl-love with Imperator Furiosa who out-Maxed Max.

The Revenant was also a visual wonder. I won't soon be forgetting the shocking images of DiCaprio brutalized by a bear (as I will never forget Viggo Mortenson's nude knife fight in Eastern Promises).
But the emotional life of The Revenant, a father's love for his son, fell flat for me and DiCaprio's ability to walk and fight after so many near-death injuries stretched the limits of my willingness to believe. After injuries like that he wouldn't have any functioning internal organs let alone unbroken bones.
Carol, Room and Brooklyn were among my favorites, all three compelling and unusual character-driven tales told to perfection and I'm always thrilled to see vehicles starring women in a predominantly male-centric industry, but it was The Diary of a Teenage Girl that utterly surprised and captivated me.

Set in 1976 San Francisco – a city suffering it's seedy comedown from the late-60s drug and sex counter-culture – the opening line, uttered by 15-year-old aspiring graphic artist heroine, Minnie Goertz, "I had sex today. Holy shit!" promised a precocious, provocative, boundary-pushing ride.
Minnie's bequeathed her virginity to Monroe (Alexander Skarsgard), her fucked-up, bohemian mother's boyfriend. (Played by Kristen Wiig, who continues to demonstrate she's not just a comedian, but an actress with impressive range.)
First-time director Marielle Heller confidently interweaves Minnie's comic book drawings come-to-life alongside the real-life tale of her reckless, explosive teenage sexual coming-of-age with fearless performances all around. And even in its lowest points the film maintains a puckish sense of humor.
There's absolutely nothing like it this year.
What Will Win: "The Revenant"
With The Big Short a close second. Because Adam Kay managed to make the 2008 financial melt-down an action movie with Bale, Gosling and Pitt turning in solid performance and Carell, like Wiig, keeps getting better and better in all genres, creating memorable, flawed characters.
But myths already abound about the rigorous, dangerous shooting of The Revenant and after losing time and time again for incredible performances (What's Eating Gilbert Grape and Wolf of Wall Street, to name just two) everyone is behind anything starring DiCaprio.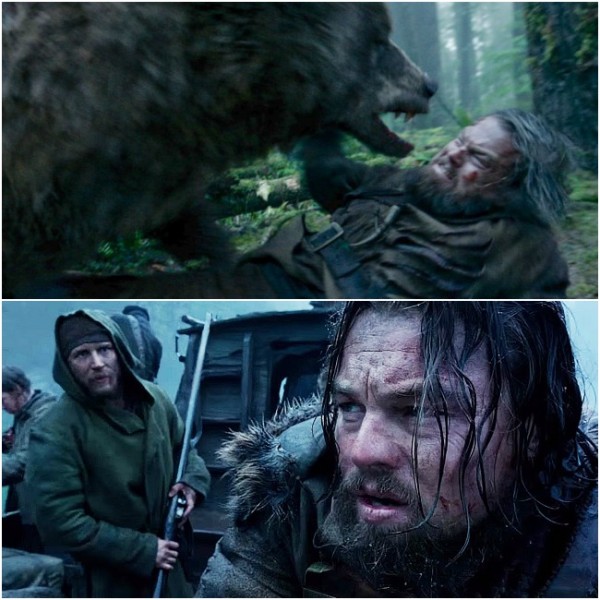 Best Director of the Year
Who Should Win: George Miller
Because Mad Max. Costume design. Set Design. Jaw-dropping action sequences. A rarefied, specific, waking-nightmare world.
Who Will Win: Alejandro Innaritu
Despite his win last year for what I consider to be the far-superior Birdman, I think the Academy will give him the statuette again.
He did the next-to-impossible with all the action sequences; the bear attack, the horse off the cliff, but particularly the incredible execution of what looks to be a one-shot take of the Arikara tribe attacking the trappers that opens the film. And again, there's a groundswell for Leo.
Best Actor of the Year
Who (Probably) Should Win: Bryan Cranston
I had no desire to see Trumbo. It felt like homework to me. So I was utterly gobsmacked by Cranston's subtle, vulnerable, moving performance. He exquisitely captured Dalton Trumbo's physicality and a dignity based in humility.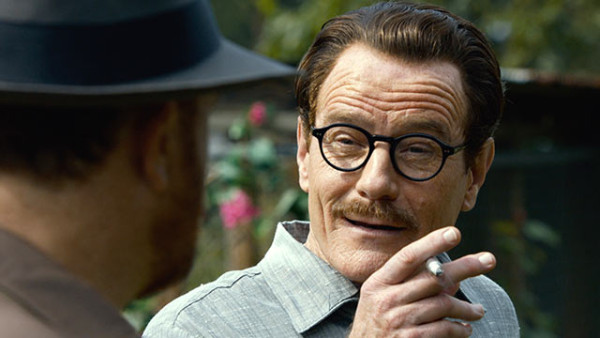 Who Will Win: Leonardo DiCaprio
Because it's time. I would've much preferred he win for The Wolf of Wall Street — a wildly underrated movie and tour-de-force performance, but I'll be thrilled to see Leo take home his statue this year.
Best Actress of the Year
Who Should Win: Brie Larson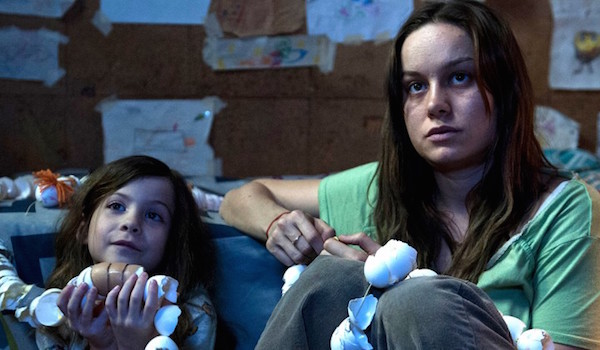 To go from Trainwreck to Room, becoming utterly unrecognizable, is a feat. To cultivate a connection with a child actor day-after-day in the confines of one room and keep the story electric and evolving just from the expression on her face is next to impossible.
Not one other actress comes close this year.
Who Will Win: Brie Larson
See the above.
Who Will Be Snubbed: Bel Powely
The Diary of a Teenage Girl actress hasn't even been mentioned as a threat, yet I find Bel Powely's performance as Minnie Goertz one of the breakouts of the year. I suspect the film simply hasn't had enough promotion, hence is less-seen.
Best Supporting Actor of the Year
Who Should Win: Mark Rylance
He did almost nothing in Bridge of Spies yet was riveting. He had backstory and character-history literally emanating from his pores with just a simple glance or sigh.
And every time he was off-camera I wanted him back. I suspect he's an actor's actor best known for being the greatest stage actor of his generation with 2 Oliviers and 2 Tonys to his name. Alas, he's not on camera long and Bridge of Spies doesn't quite match the level of his performance.
Who Will Win: Stallone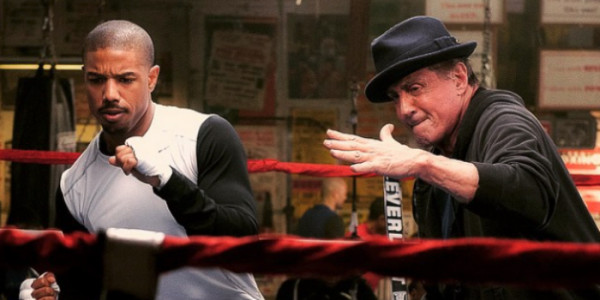 It's time. The man has been high, the man has been low. He's been more a personality than an actor, but he always shines in roles where he's been broken and humbled. (One of my favorite performances of his as a slow, deaf cop in Cop Land.)
It's his time to win and he's earned it.
Best Supporting Actress of the Year
Who Should Win: Kate Winslet
Even I am tired of her relentless badassery, but she sings as Steve Jobs' marketing director and the only person who can handle the tyrant and somehow engage his conscience and humanity.
Who Will Win: Kate Winslet
Because while Vikander was eery and an astonishing, unexpected villain in Ex Machina it's her performance in The Danish Girl that's being put forward. I found both performances (hers and Eddie Redmayne's) somewhat overwrought and tremulous in that film.
Rooney Mara and Cate Blanchett were both fantastic in Carol, but I'm not sure the film packs enough punch with voters.
And while I found Jennifer Jason Leigh's performance in The Hateful Eight certainly fearless and often funny, I couldn't stomach the film.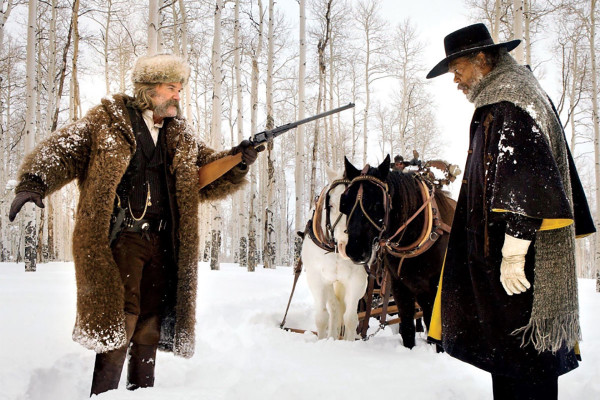 I love Tarantino when he's killing vampires, Nazis and Ku Klux Klan-ers, but no one in The Hateful Eight merited so many squishes, splats and severed limbs. Although I appreciated Tarantino shooting in 70mm old-school film. He's the consummate cinema geek/love/gore connoisseur and you've gotta love him for that.
Now let's see what happens on February 28th. Anyone want to lay any bets? I'd love to know who you think will win! xoxo S
______
If you enjoyed this article you'll love Bradley-Colleary's memoir, Smash, Crash & Burn: Tales From the Edge of Celebrity.
---
---