A School Art Project in "CandleLight" Gets Fast Tracked to the Sex Ed. Dept.
Umm, okay. Is it just me or do these "candlelights" painted by students remind you of anything in particular?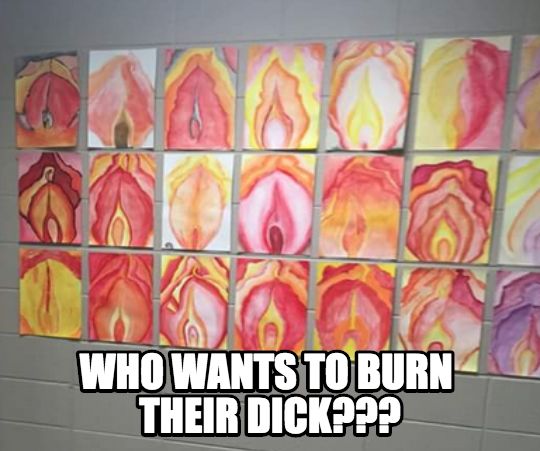 This image of the school "art project" has had almost 2 million views on Imgur and, understandably, the comment thread is nothing short of spectacular.
Redditor sauvignonomatic writes, "I think it's great to let the students know that each individual can have their own unique 'candlelight' and that mine doesn't necessarily look like that other girl's. Still, it gets everyone hot just the same."
And here's just a brief sampling of other, it must be said, inspired wordsmiths: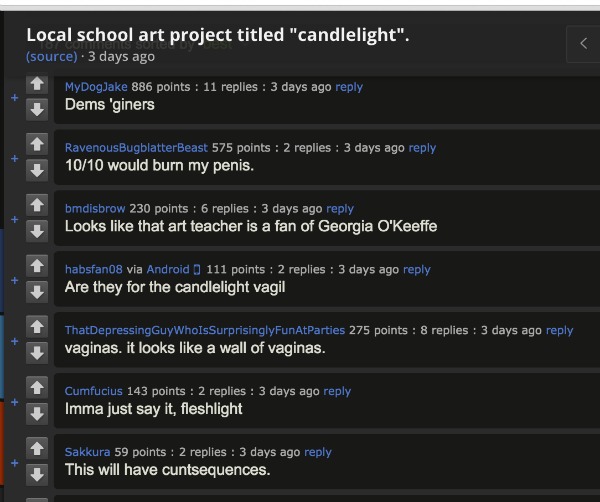 Just when we thought public education was failing, we're ignited by this fecund wonder. Candlelight Vaginas to illuminate us all. You're welcome.
---
---