Beautiful Book App: Classic Books, Gorgeous Looks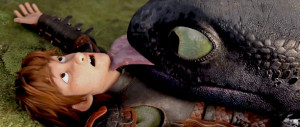 I have a cousin who is a creative genius. He created two of my book covers. Then he kind of took a step backward by helping animate How To Train Your Dragon I and II. 
It was sad, really, his downward spiral from helping me to helping Steven Spielberg.
Things are looking up, however, as Matt has created a stunning new app. (And this is NOT a sponsored post btw, but he will owe me my next book cover. Are you reading this Matt? Get to work!)
His app is called Beautiful Book and is cool and badass for those of us who love to read classics, but need a more immersive, aesthetically pleasing experience.
Here's the pitch:
Classic Books. Gorgeous looks. Dive into the world of classic literature with the most beautiful reading app for your iPhone, iPad, and iPod touch®. With beautifulBook, you choose the look of your reading experience from a selection of artistically designed themes.
FEATURES:
• Over 30 FREE classic novels, expertly curated to delight and entertain.
• Professionally designed themes, each one featuring a specially selected font and custom lettering, beautiful ornamentation, and a decorative background.
• Read in portrait or landscape mode.
• Adjustable font size, page flip mode, and screen brightness.
• Dark themes designed for easier nighttime reading.
• Search within each book for words or terms.
• Hide controls for a more immersive experience.
CLASSIC NOVELS INCLUDE:
• Pride and Prejudice
• Alice in Wonderland
• The Count of Monte Cristo
• Moby Dick
• Treasure Island
and many more…
My only question, Matt, when will my books be on that list?? Moby Dick is on it? But Married Sex: Fact & Fiction isn't?? WTH? (See how I worked that self-promotion in there? Stealth, people. Stealth.)
---
---