Best Dating, Sex, Love & Life Advice Around The Web This Week
Because self-promotion. If you're trying to quit a Casanova (male or female) you're going to want to take a look at Week 6 in my Asshat Recovery Program. The following image hints at my latest revelation: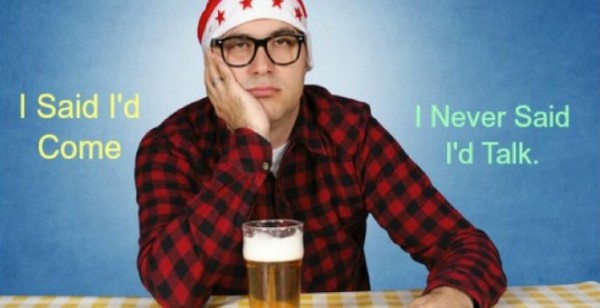 Breaking Through With Dr. Gary Penn
I love Dr. Penn because I can just put one of his podcasts on while I'm driving, cooking, online shopping and/or perfecting my Cuban Motion for my Rhumba class and walk away feeling my emotional intelligence IQ has risen several extra points.
His latest half-hour podcast, Why Can't You Find Someone To Love! The Dating Relationship Puzzle (with online dating traps to avoid) is fantastic.
Some of my favorite gems from this funny, relatable, down-to-earth sage:
If you're dating online avoid long phone conversations and texting sessions before you meet. Keep it simple and meet face-to-face to determine if there's real chemistry and connectivity.
Say what you want. It's not desperate to tell a date what you want from life. If a man or woman freaks out because you're looking for commitment, marriage, a family, that's good information to have.
And there's so much more that I won't mention. You gotta pop over and listen, muchachos.
This simple, yet powerful site was created by Lori Deschene to share "posts about happiness, motivation, inspiration, love, relationships and letting go. Much of it has its roots in Buddhism, but is not a site about religion. It's about ideas that make a big difference when applied."
The latest blog post, 3 Words That Will Change Your Entire Life, If You Let Them is a must-read for those of us feeling burdened by life and our responsibilities.
Am I the last person in the civilized world to discover Leo Babauta's minimalist life advice site that garners more than a million monthly readers?
(Which makes me kind of hate this father-of-six, vegan runner/writer with a head that is perfectly shaped for baldness).
Unfortunately I had to set the Green-Eyed Monster aside to sign up for his mailing list. I particularly enjoyed one of his most popular posts, The Barefoot Philosophy.
After you read it you'll thank me. Because it will remind you of being a kid in the summer on a hot, languorous day all stretched out luxuriously before you with no stopwatch or electronics. Just wet sand between your toes.
I think that should about do it for this week. Perhaps I'll try this again next week? If you like it. If you don't like it we could just hunker down on my coach, chug beers and watch Bear Grylls drink Michelle Rodriguez's urine with a dead mouse in it. Your choice.
Oh, and you may want to opt-in to my bi-weekly newsletter.
If not we could eat a bunch of kettle corn and pork rinds while watching EJ prick his man jewels on a stinging nettle bush on Naked and Afraid XL. 
It's nice to have options. xo S
---
---