She Agreed to a Threesome and Lost Herself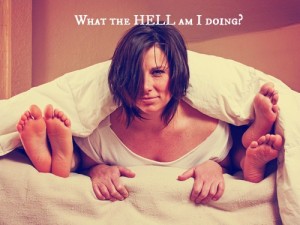 A recent client I'll call Sandy has been with Jim for almost four years. During that time he's been unpredictable, unfaithful and unkind. But Sandy's co-dependent addiction to Jim has made it impossible for her to leave him.
Finally, in the hopes of pleasing him by letting him know she's willing to do anything for his love, Sandy agreed to participate in a sexual threesome with Jim and a second woman, maybe they got the idea from sexy websites similar to a tube .sex, despite the fact that doing so made her incredibly uncomfortable.
In the midst of the tryst Sandy bolted. She'd hit rock bottom, which is when she contacted me.
To read the remainder of the article and my advice pop over to my relationship site HERE.
---
---