My Kitties' Humans Desperately Needed a New Litter: You've Saved Our Olfactory Glands, Cat's Pride! (A Commercial Starring Our Family & Win 100$!)
I've gone to the dark side. I've officially become a cat lady. Here's the evidence: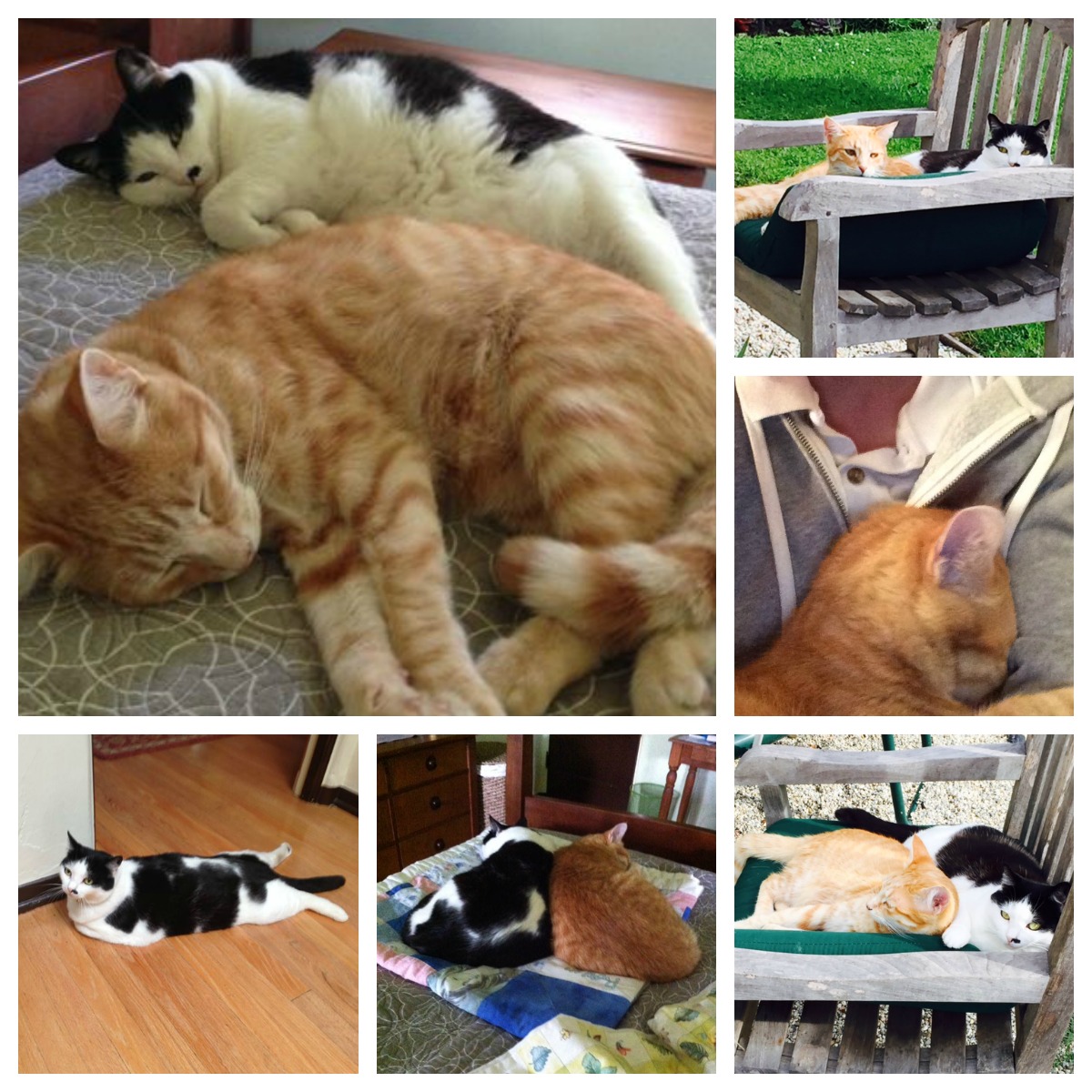 I used to be a dog person until my dog Shelby passed and my traitorous daughters insisted we get a cat. Notice the word "a" in that sentence – non-plural, yet somehow we managed to adopt "two" cats, because after my daughter fell in love with a tiger-striped tabby named Beanie: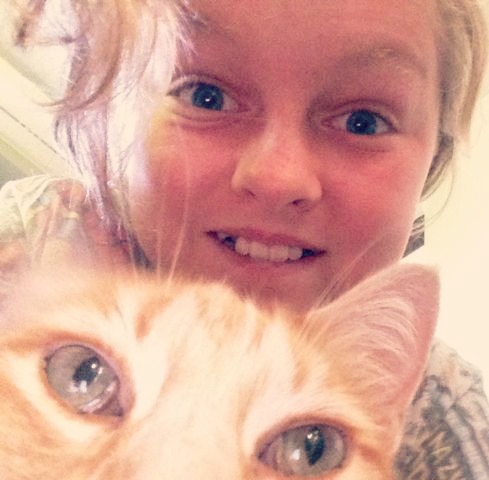 I simply couldn't resist the zaftig, sensuous, moderately tartish Marilyn Monroe: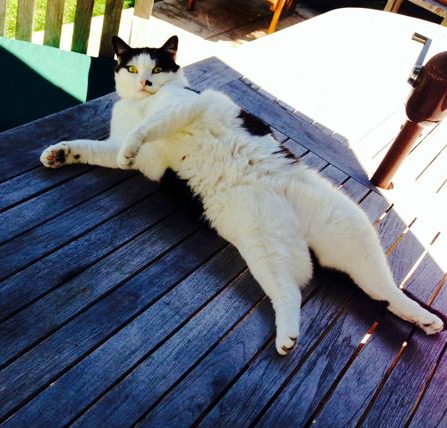 I take a lot of time to care for our cats and make sure they're always happy. When we first got them, I spent a lot of time looking at things like cat shampoo reviews to make sure what I was buying them wouldn't irritate them.
I just can't quit them. So when #BlogHer connected me with Cat's Pride ® Fresh & Light® Ultimate Care™ to take the 10-day odor control challenge as a sponsored advocate, how could I possibly say no? Because #kittylitter is an 11-letter word in our home.
My daughter Bridget's bedroom adjoins the bathroom wherein two kitty litter boxes lay in wait to accost our nostrils. My poor daughter's bedroom always harbors a hint of eau 'd cat pee. Fortunately her nose has become so desensitized that she rarely notices it anymore, but the rest of us have to equip ourselves with gas masks before entering her room.
So imagine my hopes and dreams when the Ultimate Care package arrived at my doorstep. I politely asked my husband, Henry, to swap out the old kitty litter (because changing kitty litter makes me vomit a little into my hands) for Ultimate Care and our noses waited.
And waited. And waited.
We smelled, well, nothing. Who knew how good "nothing" could smell?
So let's go over all the reasons Ultimate Care works so well (there will be a quiz right after).
1. It's a lightweight litter that doesn't use fillers like paper or wood chips or light density rock, but uses high absorbing clay–the same clay used to filter impurities out of cooking oils and absorb moisture from major league baseball fields.
2. Cats are highly sensitive to strong perfumes and added scents, which is why they often reject heavily perfumed litter. Because of its high absorbing clay, Ultimate Care doesn't need to use heavy perfumes to control odor, which makes for a happy cat (cats can sense 100x what we do, but are vulnerable to Kryptonite).
3. Ultimate Care forms super hard clumps that don't break apart so it's easy to clean and scoop which is less work for cat owners.
4. It's 99.9% dust free which makes it easier to breathe for sensitive cats and owners, plus there's less dusty residue to have to clean up.
5. It makes cleaning the litter box more pleasant. Let's face it – cleaning poop isn't a glamorous job, but all cat owners have to do it and Ultimate Care makes it a better experience. So if you love your kitties and want your home to smell and FEEL cat free (because you know with those other brands you're always finding kitty litter tracked onto your pillow by crusty kitty paws) you should definitely give Ultimate Care a whirl.
Sweepstakes: Enter for a chance to win a $100 Visa Gift Card by answering this question in the comments below: "What's the most important quality for you and your cat when it comes to choosing a litter?"
 Entry Instructions: No duplicate comments. You may receive (2) total entries by selecting from the following entry methods:
1. Leave a comment in response to the sweepstakes prompt on this post
2. Tweet (public message) about this promotion; including exactly the following unique term in your tweet message: "#SweepstakesEntry"; and leave the URL to that tweet in a comment on this post
3. Blog about this promotion, including a disclosure that you are receiving a sweepstakes entry in exchange for writing the blog post, and leave the URL to that post in a comment on this post
4. For those with no Twitter or blog, read the official rules to learn about an alternate form of entry. This giveaway is open to US Residents age 18 or older (or nineteen (19) years of age or older in Alabama and Nebraska).
Winners will be selected via random draw, and will be notified by e-mail. The notification email will come directly from BlogHer via the sweeps@blogher email address. You will have 2 business days to respond; otherwise a new winner will be selected. The Official Rules are available here. This sweepstakes runs from 3/3/2015 – 4/12/2015 Be sure to visit Cat's Pride brand page on BlogHer.com where you can read other bloggers' posts!
---
---