3 Steps to Quitting Your Addiction to the Asshat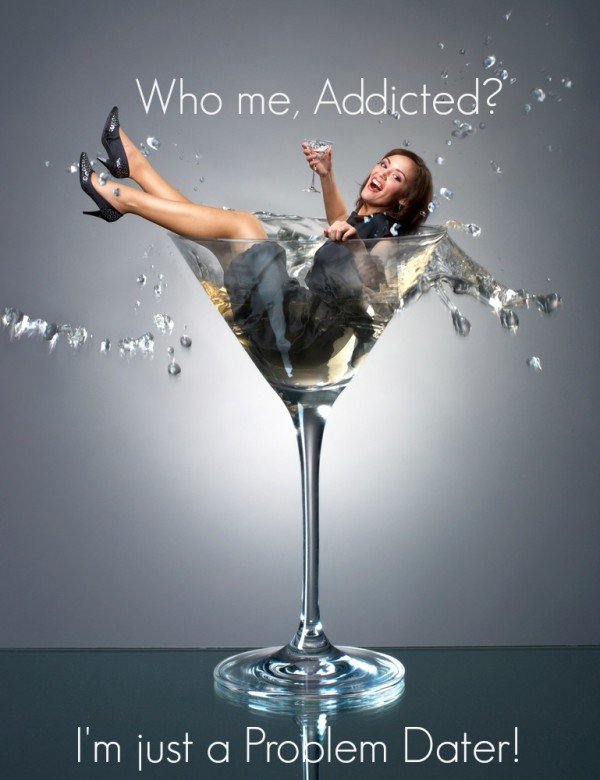 Hi Guys — I'm thrilled to announce I'll be speaking at my first relationship seminar in April! Come see me there!
Onward now:
Guten Morgen meine Kolleginnen Asshat Leid!! (Translation: Good morning my fellow Asshat sufferers! I'm just feeling German today. Perhaps because it's Monday?)
I have some ground-breaking information for those of you still enmeshed with an Asshat or worried you might be again if you start dating.
By "enmeshed" I mean, thinking about her all of the time, feeling clingy when she's not around, calling him six times an hour, snooping around in her drawers to see if she's cheating, sitting outside his house eating donuts and drinking Thunderbird wearing a headset to listen to him through the microphone you taped under his bed while he was in the john.
You get my point.
I've written an action-oriented article called "3 Steps to Quitting Your Addiction to the Asshat." It's based on clinical research from Psychology Today on what it takes to quit any addiction.
Beneath each step are 3 to 4 mini-steps, actionable tasks that can get you into recovery. To receive this article sign up for my Asshat Recovery Newsletter below and the article will be sent directly to your inbox.
I send the newsletter twice a month and only the best-curated articles. If you're already signed up for my newsletter this piece will arrive in your mailbox by mid-week.
In the meantime here are some great slogans that helped me tremendously when I was trying to extricate myself from my own addiction to my marauding Asshat.
"Contrary Action" – think about what you would normally do (snoop, spy, cling, beg, whine, stalk) and do the complete opposite. There's this great saying my husband Henry purloined from his years in therapy, "Insanity is doing the same thing over and over again and expecting different results."
If your repetitive behavior (which lands somewhere in the realm of compulsion) is making you unhappy, replace it with contrary action. Instead of snooping go for a walk on the beach. Instead of spying take up a new hobby. Instead of begging ask once and if the answer is no, let it go.
Happy Monday and don't forget to hop on my newsletter list for this dose of Asshat Recovery! Auf Wiedersehen
---
---