5 Asshat Moves I Ignored Thanks to Lust
Back before Henry, when the dinosaurs roamed the land and I loved Asshats, Mr. Cruelly Handsome and I were driving to Tijuana down the 405 freeway at 2 p.m., heading south to donate LAFD firefighting equipment to the Mexican bomberos when we were suddenly overtaken by lusty impulses.
I can't remember why. Mayhaps he was wearing this…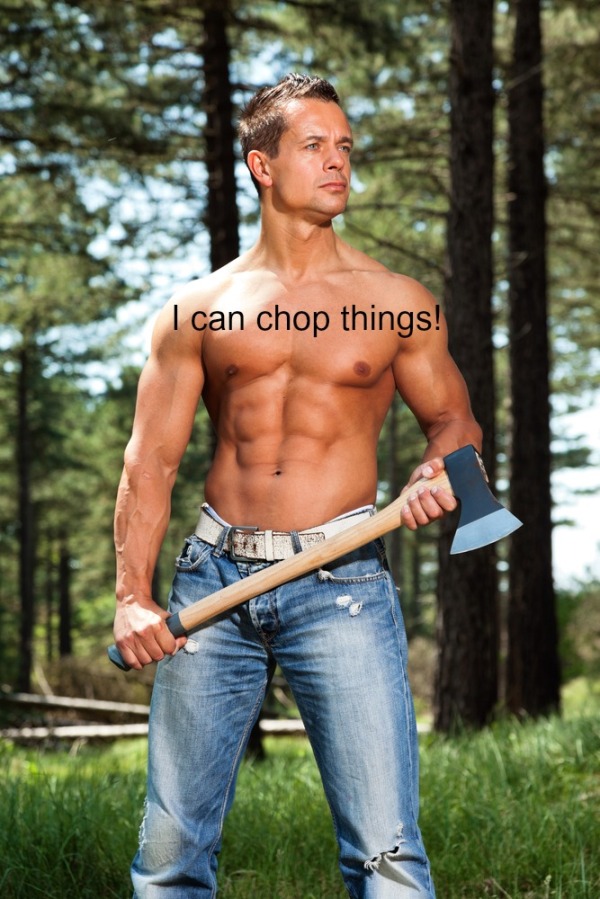 I really can't remember.
All I know is that a few moments later we were pulling off the freeway onto an overlook somewhere around Encinitas where we parked as far as we could from a bus full of Japanese shutterbugs documenting their sojourn by the great Pacific and began a series of socially unacceptable behaviors that may also have been documented by said shutterbugs.
Both our butts may still be floating in an iCloud over Tai Pei.
What is it about public sex that makes it so indescribably erotic? Especially when it's with an Asshat?
I'd been on the verge of breaking up with Mr. Cruelly Handsome because in that very same month he'd:
1. Never arrived for a lavish dinner I prepared for him because he said he'd been waylaid by a 5150. As a Los Angeles Firefighter this means he had to detain a distraught woman who might be a danger to herself (I suspect because she wore nothing but a g-string and pasties on that chilly night)
2. Framed a nude portrait of himself and the woman I suspected he'd stepped out on me with, because it wasn't personal, "it was art!"
3. Said he would go to my best friend's wedding with me, then bailed at the last minute because he was too exhausted from his boys' trip to Vegas.
4. Became a deaf-mute at a gathering with my family where I tried to convince everyone he wasn't an Asshat.
5. Started sanding his dry cracked heels right in front of me. Leaving little hillocks of dead foot skin on paper towels around the apartment. (the worst offense).
But I was willing to overlook all of this Asshattery because, as Dr. Aron Ghosh, a Liverpudlian doctor, says in a recent Daily Mail Online article:
"A key hormone released during sex is oxytocin, also known as the 'cuddle hormone'. This lowers our defences and makes us trust people more.

"It's also the key to bonding, as it increases levels of empathy. Women produce more of this hormone, although it's not clear why, and this means they are more likely to let their guard down and fall in love with a man after sex.

"However, the problem is that the body can't distinguish whether the person we're with is a casual fling or marriage material (author aside: or an Asshat) — oxytocin is released either way.

"So while it might help you bond with the love of your life, it's also the reason you may feel so miserable when a short-term relationship ends.

"Men, on the other hand, instead of getting a surge of bonding hormone receive a surge of simple pleasure."
Well that just don't seem right!
The reason I tell this tale, is to impart my wisdom and dating tips for women regarding sex.
When you start dating someone new, wait to have sex.
Do as I say, not as I did!
And no, it's not about God smiting you. It's not about slut shaming. It's not about quashing the feminist sexual revolution.
It's about that damned oxcytocin, ladies. It turns the hot parolees we date into princes. You just can't trust the lady bits to choose wisely.
If you or someone you want to influence and control is dating an Asshat, be sure to sign up for my once a month updates below.
Now I must be off to juggle Benwa Balls. xo S
---
---