I've Managed to get Nude Again on HuffPo Live!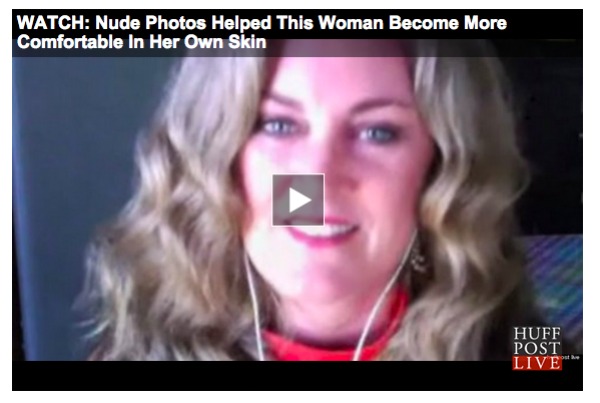 Oh! Oh! Look at me, look at me, look at me! Done? Good.
The Love Your Body Now Project is live on the Huffington Post Women's section today in our post How Taking Nude Photos Helped Me Get Over My Body Image Issues.
This story is close to my heart because of the intimate, stunning work photographer Beth Sanders and body-coach Marlene Zaleznick did with our subject, a woman we call Claire, who wanted to lay her body image issues to rest after she'd laid her father to rest this year, as he was the first person to inadvertently criticize her body.
Then I had the great good fortune to be interviewed by Marc Lamont Hill on the Huffington Post Live about this story and where the project began; with the nudes I had taken three years ago at age 46.
I loved chatting with Marc and hope you'll enjoy our conversation which ranged everywhere from body image issues, to cellulite, to the Kardashians, to Marc's producer telling him he's fat.
We also discussed the beginnings of my body image issues, which started thanks to my first love squeezing my 118 lbs. 6′ 7″ body to show me I had cellulite. If you've got an Asshat messing with your body image you might enjoy my Asshat Recovery Program.
To watch my interview click on the image above or RIGHT HERE!
---
---