How "The Fault In Our Stars" Changed Me
What was I thinking?
I just read John Green's The Fault in Our Stars; the one about the teenage cancer patients, Hazel Grace and Augustus Waters, who fall in love.
I bought the book for my daughter Clare, because she wanted it and I thought it would be nice to read together.
I expected it to be one of those After School Special tearjerkers, and in some ways it was. But it was also lyrical, real and transcendent.
Clare doesn't like to see me cry. Parents shouldn't cry, I suppose.
It makes us fallible, and kids need us to be invincible until their teen cynicism kicks in. And even then we should still be able to bend steel with our teeth.
So I couldn't finish the book reading to Clare, because I couldn't read it aloud without weeping.
There is something about reading aloud that makes the text thick, hot, palpable, life in your mouth.
So, I finished the last two chapters by myself in my bed and let the tears flow.
I wasn't just crying mournfully for the doomed characters, but joyfully for the divinity expressed in their love.
It reminded me how wonderful human beings can be.
How we can rise above our animal brain; eschewing greed, jealousy, all our baser instincts; to create art and beauty. To embrace love with all of the vulnerability it brings.
I was deeply moved by the eulogy Hazel writes for Augustus at his pre-funeral, which he was able to attend:
"I can't talk about our love story, so I will talk about math. I am not a mathematician, but I know this:

"There are infinite numbers between 0 and 1. There's .1 and .12 and .112 and an infinite collection of others.

"Of course, there is a bigger infinite set of numbers between 0 and 2, or between 0 and a million. Some infinities are bigger than other infinities.

"A writer we used to like taught us that. There are days, many of them, when I resent the size of my unbounded set.

"I want more numbers than I'm likely to get, and God, I want more numbers for Augustus Waters than he got.

"But, Gus, my love, I cannot tell you how thankful I am for our little infinity. I wouldn't trade it for the world.

"You gave me a forever within the numbered days, and I'm grateful."
The reason I love art so much, is that it reveals what it means to be human.
I can't help but think about Hazel and Augustus' "little infinity," without thinking of mine and Henry's and Clare's and Bridget's.
I can't help but think about the time when we, both together and separately, will be gone and forgotten.
It's inevitable. But the love we share now, in this place and time, just makes me feel so hopeful and humble.
It's my 49th birthday today, and I couldn't be more grateful for this life. xo S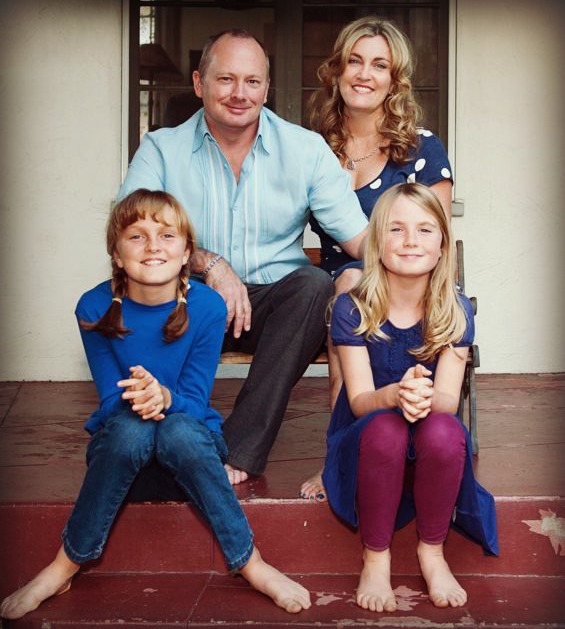 ---
---