Dreaming of Butt Crunches in Paris aka Workouts-On-Demand Giveaway
I'm in Paris eating Brie, Mousse Au Chocolat, Tarte Tatin, Foi Gras, Boeuf Bourguignon, Coq Au Vin, Crepes and Escargot. Excuse me while I wipe the butter, garlic and cream off of my chubby little fingers ….
I'm back. Must now wipe down my keyboard sljjdfosihalnipeajiwah jfebak;fepakpfoe[angjbvkdnfia
I'm not thinking about gaining weight right now. My intention is to eat and drink in all the sights, sounds and delicasies of The City of Love.
But when we return to the States I'm going to get back into my workout routine. For me this includes two days of Pilates in a gym and five days of promising myself I will just squeeze in one more day at the gym. Which never happens.
So when I was approached by Pascale Thomas to review her passion project, Workouts-On-Demand, and host a giveaway, I thought this was a site my readers would appreciate. (I was asked to do a post by Clorox, but thought you guys can probably figure which bleach you like on your own).
When the recession hit hard in 2010 Pascale lost her job as the Group Exercise Director for Sacramento Area Gold's Gym. She'd been in the fitness industry over 15 years, but people were cutting out discretionary spending and gym memberships were often the first thing to go.
Undaunted Pascale decided to take a leap into the unknown by using her personal credit cards (don't try this at home, youngsters) and launching her business online! Offering 200 downloadable or streamed workout videos in everything from aerobics, to cardio kickboxing, to pilates, to yoga and mediation on her new website.
Five years later her site is going gangbusters with members from over 30 different countries. There are three memberships currently available. From the Premium Value Plus membership at $12.99 to the Basic Membership at $9.99/month.
I'm running a giveaway for Pascale. Leave a comment below and you may be selected to enjoy 6 months of Free Online Exercise Classes. 
Now, back to my almond croissants and a lovely beaujolais nouveau! Bonne année! (If you want to continue having a tight fanny sign up for TWFKAB mailing list HERE!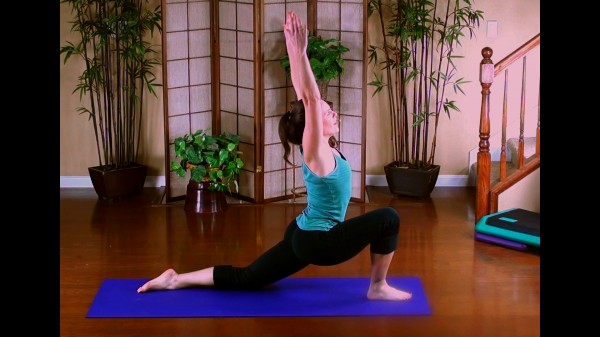 ---
---