Today TWFKAB Turns 3!
I started this blog on October 18th, 2010.
I began by publishing my first novel, Into The Child: 40 Weeks in the Gestational Wilderness, on the site which – if you haven't read it you should in order to fill my coffers and so I can buy myself a diamond teeth grill —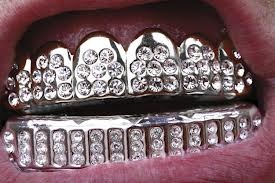 — but once I ran out of book entries, I realized I wanted to keep writing and, shortly after that, I realized the reason I wanted to keep writing was because of you.
I always think it's annoying when pop stars fatuously thank their fans for supporting them when they're making their acceptance speeches at the Grammys, but now I get it.
(No one has awarded me with a Grammy, by the way, which seems like an oversight on their part.)
The reason I write, is to be read. After ten frustrating years in the film industry where what I wrote never saw the light of day, and if it did was in no way what I thought it should be, I realized that I really needed a room of my own where people could read me uncut.
Like an un-circumcized man. (I just couldn't pass that one up, but there will be no attendant photo).
And this blog is that place.
So thank you for coming and reading and commenting. It means the world to me. It makes me feel seen and heard, which is something I've always hungered for. My therapist couldn't cure me of that one.
So in celebration of this blog's third birthday I'd like to share with you some of my favorite posts, buried now in my archive. I hope you enjoy:
"I internally scorned my friend, Glenna, for wearing such a masterful bra on our mom date. Usually Glenna and I could be counted upon to wear 'dead' bras that provided very little relief from gravity."
"But Glenna was wearing an exuberantly 'alive' bra and had obviously been to Miss Stevens Intimates (now defunct) on Olympic and Beverly Drive where a toothless German woman named Beatta would measure and fit you in a brassiere to within an inch of your life.
But I digress …" Read more.
"When I was nine-years old my mom went through a debilitating divorce from my stepdad and I moved in, permanently it would turn out, with my dad and stepmom.
"I was a wreck. I threw up and had fevers whenever I flew alone from my dad's Southern California home to visit my mom in the Bay area.
"I felt isolated and afraid. I didn't immediately fit in with my new family and when I did start to feel I belonged there I was dogged by a horrible sense of betrayal toward my mom. I named this feeling, which was almost like a living person, Divided Loyalties."
And finally — a deep and touching piece called:
"Yesterday I had my regular check-up with my long-time OBGYN, Dr. Beezy. I had a burning … question I needed answered after my friend Dolores confessed she has to try not to orgasm.
"That practically anything can bring one on – i.e. laughing energetically, sneezing due to seasonal allergies, accidentally touching the dryer when it's on – because apparently she has a colossal clitoris.
"I instantly felt inadequate. Was I gypped in the clitoral department? Was my orgasm too elusive? Should I be having more of them? Should they be more Kazowee? What the hell was I missing??
"'So,' I said to Dr. Beezy from a reclining position with my feet in stirrups, 'You've probably seen a lot of LADY BITS in your day.'
"'I've seen my fair share,' she replied from her station between my legs."
Thank you thank you for all of your support! (that's part of my Grammy speech for those of you haven't give me my Grammy yet. Where's my Grammy damn you!) xo S
---
---