My Husband's Two Degrees of Separation From Queen Latifah
My husband co-wrote the John Woo action film Face/Off which was heralded by IMDB as John Travolta's best film ever.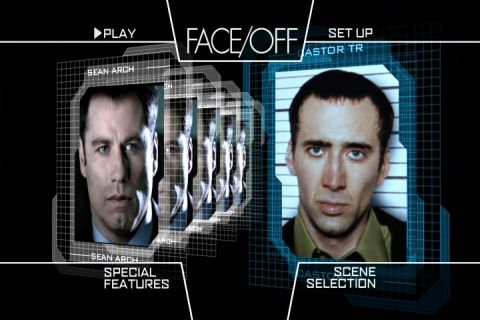 So imagine my surprise when I discovered Queen Latifah's first guest on the premiere week of her new show was going to be Travolta and I was going to be there!  I couldn't decide which dress to wear to catch his eye so I could thank him for our children's college fund.  (And yes, I know I already have 71 dresses, but this is John Travolta people):
But then I realized the premiere of Queen Latifah's show wasn't all about me.  Strange, but true.  So I wore an even more understated frock and sat with all the civilians in the studio audience to be charmed by Travolta from a distance.
Queen (as her close friends call her) got Mr. Travolta to open up about his life, family and what he wishes he could tell his younger self.  Frankly, he still looks like his younger self so I'm not quite sure how effective that was.  And who the hell is his dermatologist?  That's what I want to know John!  And when can you come to dinner?  Wednesday is good for us.
After Mr. Travolta departed things got weepy.  Let's just say this … Alicia Keys Gives Hardworking Teacher His Just Desserts.  That's all you'll get out of me.  If your curiosity is piqued tune into CBS Monday 16th, check local listings for time. (this is not a sponsored post).
---