Perhaps 71 Days of Dresses Is 71 Too Many? Dress #8
Hi guys — today I got my first bit of feedback from an honest, thoughtful reader telling me this No Shopping Project #71dressesin71days of mine isn't really coming across the way I intended.
I was a bit worried posing like Vanna White on a daily basis with yet another dress might seem like showing off and, according to my reader, it seems I'm right. So here's what I'm trying to do:
I have a shopping addiction. I shop for a piece of clothing for myself on average once a week. Sometimes it's not as frequently and sometimes it's more frequently. It hasn't notably impacted our finances, but if I really stop to add up everything I've spent over the last several years on clothing I could probably have done something more meaningful with that money. (Like pay off our house)
I really want to stop spending compulsively. Many times I've sworn to myself I wouldn't buy ONE MORE THING until I'd worn every single item in my closet and my drawers that I already own. That conviction would last a day or two and then I'd relapse.
So this time I had the idea that I'd make it a public goal. That I would start with my dresses on this blog. When I counted how many dresses I have I was mortified. 71 dresses. Granted they're not lined with crack, but still. So I planned to wear all 71 dresses a day at a time on this blog so that I would not relapse and shop again during that time.
But I think what's happening is that I'm accomplishing the opposite. I seem to be hosting my own one-woman fashion show. I'm vain so I am definitely not taking unattractive photos of myself in these dresses. So I am open to any suggestions about how I can bring this project back around to what I'd initially intended.  All comments and suggestions would be very much appreciated and likely implemented. Truly. It makes me feel fortunate to know there are readers who care enough to tell me when I'm coming across as a horse's ass.
Having said all of that, I was greeted to this in my mailbox when I returned from picking up my daughters from school: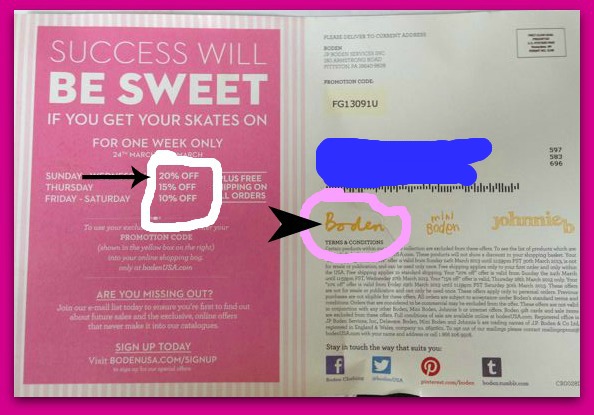 I make a lot of jokes about how Boden is my drug of choice. But it's really not cute anymore. Normally I'd get a flyer like this one with heavily discounted items and would run immediately to the computer and buy something. Today I threw this flyer away because of this project. Every time I log on to my computer a Boden ad pops up somewhere on my page and flashes at me.  In fact, if any of you computer gurus can tell me how to get that to stop I'd love your help.
I want to stop consuming and accumulating.
Also, I'm just about finished writing an extra-curricular project so my #71dressesin#71days project won't be all I'm blogging about. I did wear my 8th dress today, and despite that flyer I did not succumb to shopping: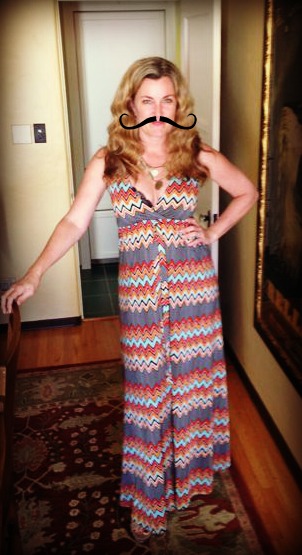 ADDENDUM: After reading all of your helpful suggestions in the comments below I'm going to do my NoShopping Dress post every Friday, with a gallery of the dresses to keep me honest. I will also be asking which ones to keep and which ones to donate to charity.  THANKS SO MUCH for your input!
P.S. If you are someone struggling with shopping addiction I'd love it if you'd join my journey and send me your photos. Or if you are someone who has conquered a shopping addiction I'd love to share your success story. Thanks so much!
---
---