Dress #3: 71 Dresses in 71 Days
Day three of my NO SHOPPING project. In case you missed it:
"I"m a dressaholic. It's got to stop. For the 100th time I've told myself I'm not allowed to buy even one more dress — in fact, let me raise that ante — I'm not allowed to buy ANY articles of clothing (this means shoes, sock, bras, lacy underthings, shirts, blouses — you get the friggin' point) until I have worn every single one of my 71 dresses. That means 71 dresses in 71 days."
I woke up this morning excited to put on a pretty dress. And the red shoes? I never wear them. I've had them in my closet for at least three years yet I've only worn them a handful of times. Yet I keep buying shoes.
So here's Dress 3 which signifies 3 days I haven't bought one single item to bedecorate myself (I know it's not a word, but it should be!)
I'm going to start compiling each photo in a gallery so you all can tell me which dresses to give away. There are several that are a bit too tight in the mid-section.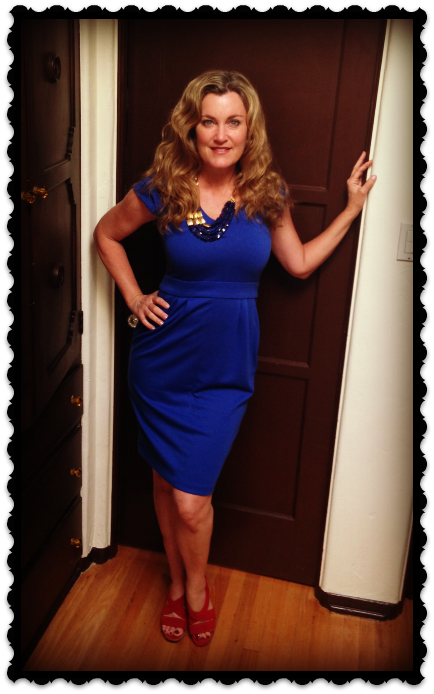 ---
Tags assigned to this article:
dresses
---