Dress #2 of 71 Dresses in 71 Days

I just went for my annual check-up this morning and had to stand on the scale in the nurse's office. The scale said I am a small baleen whale. The scale was lying. Someone had an invisible toe on it somewhere. Should we weigh ourselves? Is this actually useful in weight maintenance/loss? What are your strategies to stay fit and trim?
For those of you late to the party this is my no-shopping project:
"For the 100th time I've told myself I'm not allowed to buy even one more dress — in fact, let me raise that ante — I'm not allowed to buy ANY articles of clothing (this means shoes, sock, bras, lacy underthings, shirts, blouses — you get the friggin' point) until I have worn every single one of my 71 dresses. That means 71 dresses in 71 days."
For those of you who want to join me in this shopping boycott send me your photos wearing your dresses and I'll post them along with mine. Here's Dress #2 (another Boden specialty – and this is not a sponsored post):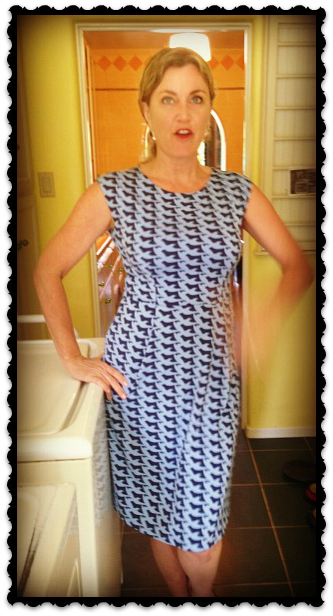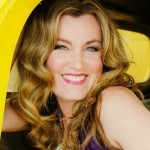 Sign-Up for Monthly Tips & Tales on Beauty, Body, Babies, Bye Asshats & Bodacious Sex from TWFKAB:
I promise NO SPAM or I'll eat my own weight in Malomars.
---
---