How To Determine If You're A Shopaholic
(This is not a sponsored post. Don't get me wrong. I am a money grubber. So if you want to send me money after reading this feel free. I prefer bricks of unmarked 100$ bills. Thank you.)
I have an addiction. And no, it's not talking about my vagina. That's just a hobby. After perusing the following graphic from OnlinePsychologyDegree.net I realized I fit the description of a shopaholic.
Do I use "retail therapy" when I'm feeling lonely, angry or depressed? Claro que si!
But I also use it when the bathroom scale is wrong, when I find a whisker on my chin, when Gwyneth Paltrow becomes an Olympic pole vaulter (because you just know that bitch is going to excel at something new AGAIN!), when I check my blog analytics and discover an Inuit tribe from the Arctic region of Greenland are my only readers, when Flo comes to town, when we're low on chocolate, when my head itches after learning there's a lice outbreak at my kid's elementary school, when George Clooney keeps texting begging me to leave my happy marriage, (that really stresses me out – George is currently on a hunger strike. I don't want to be responsible for that!)
Check and see if you fit the profile…
Please Include Attribution to OnlinePsychologyDegree.net With This Graphic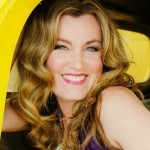 Sign-Up for Monthly Tips & Tales on Beauty, Body, Babies, Bye Asshats & Bodacious Sex from TWFKAB:
I promise NO SPAM or I'll eat my own weight in Malomars.
---
---