I Have A Gwyneth Paltrow Voodoo Doll
Would you like to meet my Gwyneth Paltrow Voodoo Doll?
If you would like to know more about my relationship with Gwyneth you can
CLICK HERE
.Or
HERE
.  I've asked her not to write about me on GOOP.  Which is why she never mentions me.  Although she obsesses about me constantly.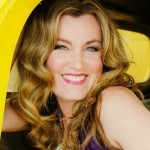 Sign-Up for Monthly Tips & Tales on Beauty, Body, Babies, Bye Asshats & Bodacious Sex from TWFKAB:
I promise NO SPAM or I'll eat my own weight in Malomars.
---
---